When deciding to purchase a leather sofa to incorporate into your living space, you must thoroughly consider a few essential factors. The leather material is famously recognized for its durability and ability to last for extended periods. With good care, the sofa can last for decades (yes, you read it right). Adding a piece of leather furniture to your space can level up your interior and make it appear premium and exclusive.
Therefore, to help you decide which is the best that suits your liking, we will briefly explain the difference between half leather and full leather.
What is Full Leather
Full or genuine leather is manufactured and upholstered using natural animal skin. Since there is no artificial leather touch, the price is usually higher than half leather. Full leather has the top-notch quality and is durable, and can last for decades with proper care.
Buying
good quality furniture
is like investing for your comfort and peace of mind.
What is Half Leather
Half leather is defined by the process of combining genuine and artificial leather during manufacturing. Typically, only the parts in contact with our bodies – seat, backrest, armrest, and leg rest are lined with natural leather. Meanwhile, the part hidden from sight, like the back side and base, is upholstered with polyurethane or artificial leather.
Pros and Cons of Leather Sofa
Pros of Leather Sofa
Inherent water resistance, making it easier to clean spilled food and drinks
The sofa will look more attractive as it ages
Has natural, organic skin scent
Gives out luxury and premium appearance to the space
Hypoallergenic
Cons of Leather Sofa
More expensive than fabric upholstery - so if you have a constrained budget, you may need to squeeze every penny. But, you'll be satisfied with its quality and how it helps your room appear exclusive.
Not prone to scratches - for any homeowner with pets, you may need to reconsider purchasing a leather sofa.
Let's Shop with Us!
In Notti-sofa, we have extensive options for modern and classic style leather sofa designs. If you're searching for the best quality leather sofa at an affordable price, visit our website.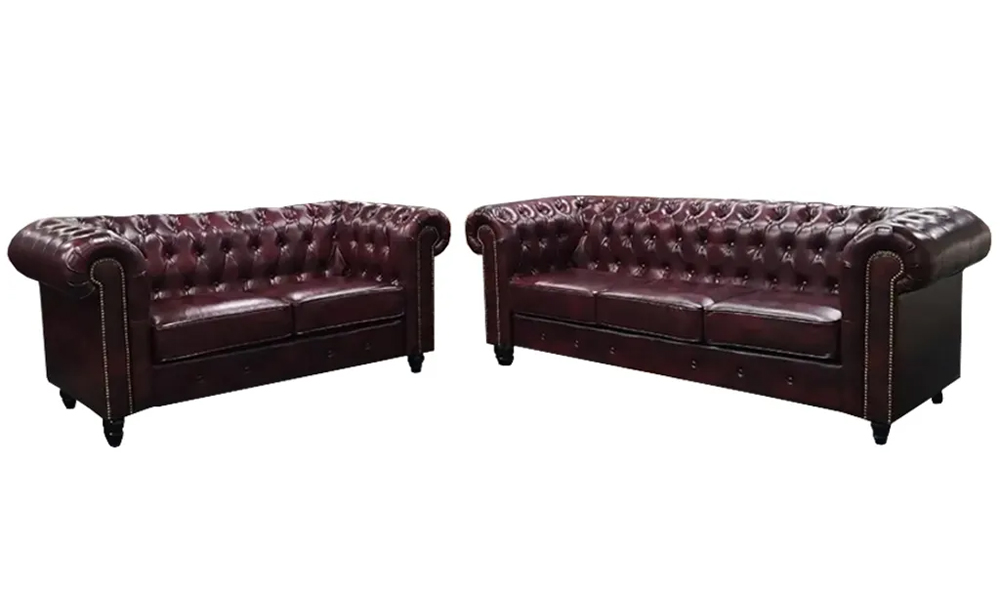 This Edmund chesterfield style sofa features the same height button-tuft design backrest and armrest. It is made with a meranti wood base, high-density soft foam, and a PU leather cushion. The sofa will seamlessly match both modern and vintage concepts of interior setting.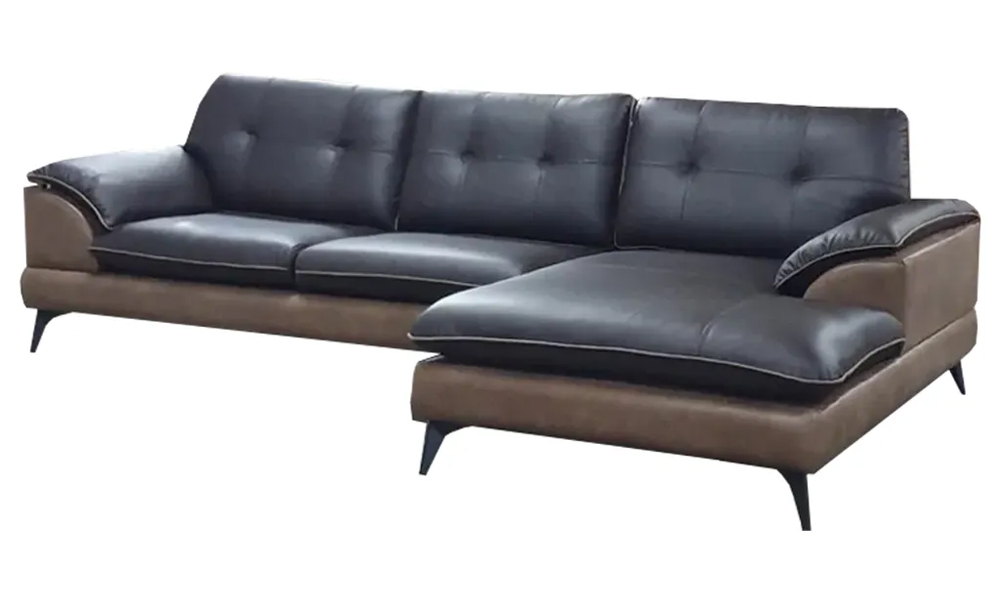 This Mandy home-inspired L-shaped sofa features rolled armrest and minimal button-tuft backrest. The sofa is made with a meranti wood base, high-density sofa foam, and PU leather cushion. Its modern style design will match any modern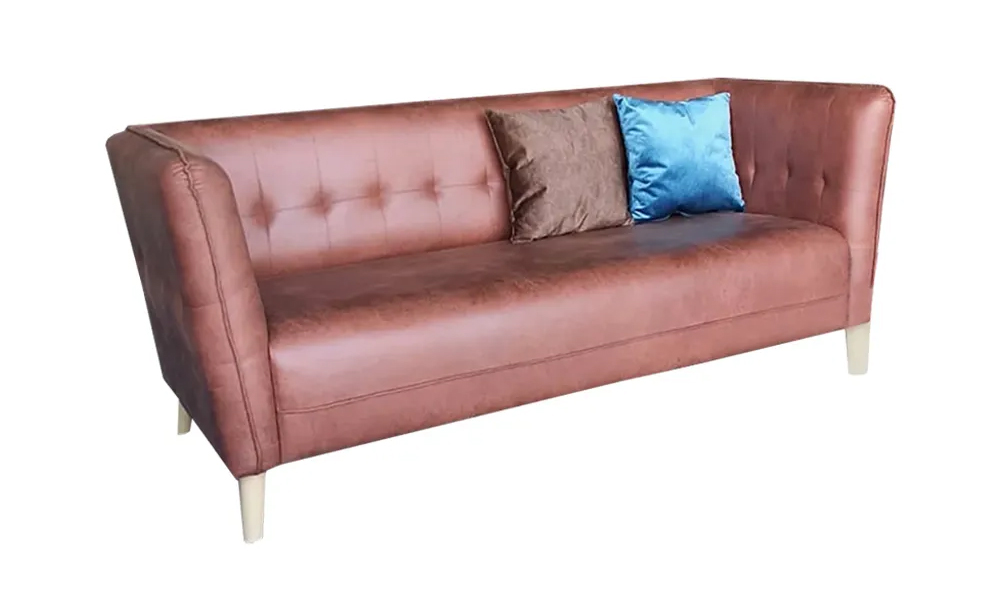 Another option for a leather couch in our collection is this classical 70's American style PU leather sofa. It features a high armrest and the same height as the backrest.
This is a classical 70's American style PU Leather 2.5 seater sofa. It features a high armrest same height as the backrest. It is made with a meranti wood base, high-density sofa foam, and PU leather cushion.
---
Choosing the perfect sofa that suits your taste, preference, and needs is undoubtedly not an easy task. Many criteria must be considered before deciding on your purchase, such as choosing sofa material, size, and design. Going through meticulous when picking out a sofa can help prevent future regrets. Therefore, here we come to the rescue! Please take a look at our sofa collection to get a wide range of modern and classic designs.
While discovering and researching the perfect one, look at the 10 Best Sofa Styles Perfect for your Home in Malaysia 2022.
Looking for new wardrobes or furniture for your home or interior design project? Check out this amazing furniture website! www.tekkashop.com.my

Contact us to find out more
Customer inquiries:
Phone: +601120641106
Email: admin@tekkashop.com.my
For more stories like this, join our Facebook community on Facebook
Need help with your order? chat with us here
About Author
Fatiha
Fatiha is a freelance content writer specializing in commercial writing, loves travel, and enjoys walking on the beach.