A sofa is one of the most important pieces of furniture in the living room as it can set up the space's ambiance. It has multiple functions as a piece of furniture, and the sofa provides extra comfort while watching TV of your favourite dramas, having casual talks with your beloved ones or reading your books.
Thorough research is necessary before choosing the best one for your space. The best material suitable for the weather, shape that fits your room, and size perfect for your space should be on the checked list. Bear in mind that the sofa is a long-time investment for your living room, so it is crucial to pick the best one. Below are the best sofa styles and designs available in most sofa stores in Kuala Lumpur and Selangor.
1. Sectional Sofa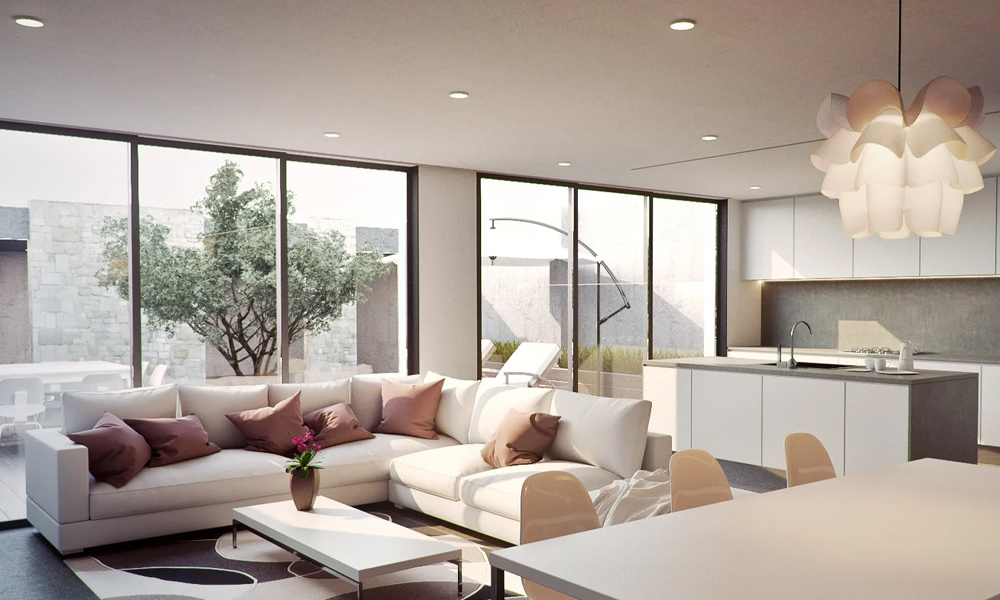 A sectional sofa is a piece of the upholstered furniture that comprises multiple joined base sections for sitting that can be detached or rearranged. Sectionals usually come in various configurations to suit different space layouts and users' preferences. When it comes to a sectional sofa, many would have imagined a bulky shaped couch that takes up most of the room space. The sectional sofa is one of the most practical sofas suitable for any room size – large or small. Due to its rising popularity, sectional sofas are now available in various styles and sizes. The sofas come in 3 or 5 configurations depending on your room size. There are three common types of sectional sofa:
L-Shaped: The L-shaped sectional sofa commonly includes five or more cushion seats.
U-Shaped: The shape of this sofa is literally in the form of a U that consists of three sides – centre, left and right-side sofas. It commonly has more than five seats.
Chaise Sectionals: Consists of three cushion seats and an attached chaise at the left or right side of the sofa.
2. Chesterfield Sofa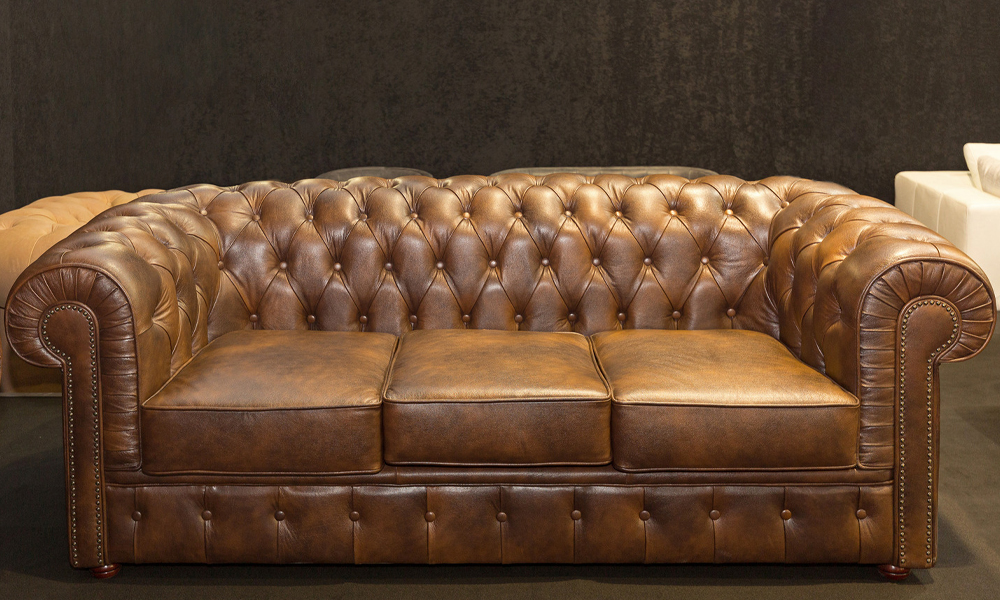 If you like luxury looking furniture, then the Chesterfield sofa might be for you. Initially, the name of this sofa is derived from Lord Philip Stanhope, the fourth Earl of Chesterfield. The couch was designed back in the mid-1700s with a low seat and high back to allow his companies to sit comfortably without creasing their suits.
Nowadays, this particular sofa is one of the standard sofas designs available in most furniture stores in Malaysia. The Chesterfield is made of high-quality dark leather, high back and low seat and deep button tufting. Suitable for any room concept, be it modern, contemporary or classic.
3. Sofa Bed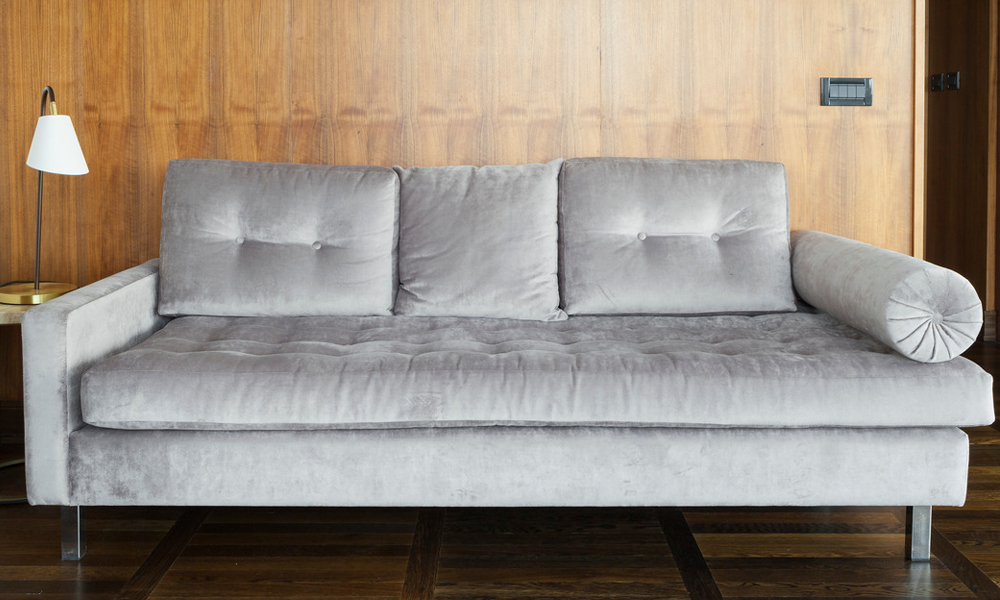 A sofa bed is one of the popular options for those who like to incorporate multi-purpose furniture into their living room interior. A sofa bed is a couch that can be transformed into a bed. This two-in-one furniture is suitable for smaller apartments or living rooms, which can save space. Recently, sofa beds have been getting popular; hence there is a wide range of best sofa beds available in Malaysia. You can choose to suit according to your tastes, needs and preferences. If you're wondering whether a sofa bed is a good investment for your space or not, below I've listed some of the advantages of having a sofa bed:
Space-saving: If you like to have guests coming to your house but have a limited number of rooms, a sofa bed is the one for you. You can quickly transform the sofa into a bed.
Extra comfort for leisure: A sofa bed provides ultimate comfort during your leisure time.
4. Low-Seated Sofa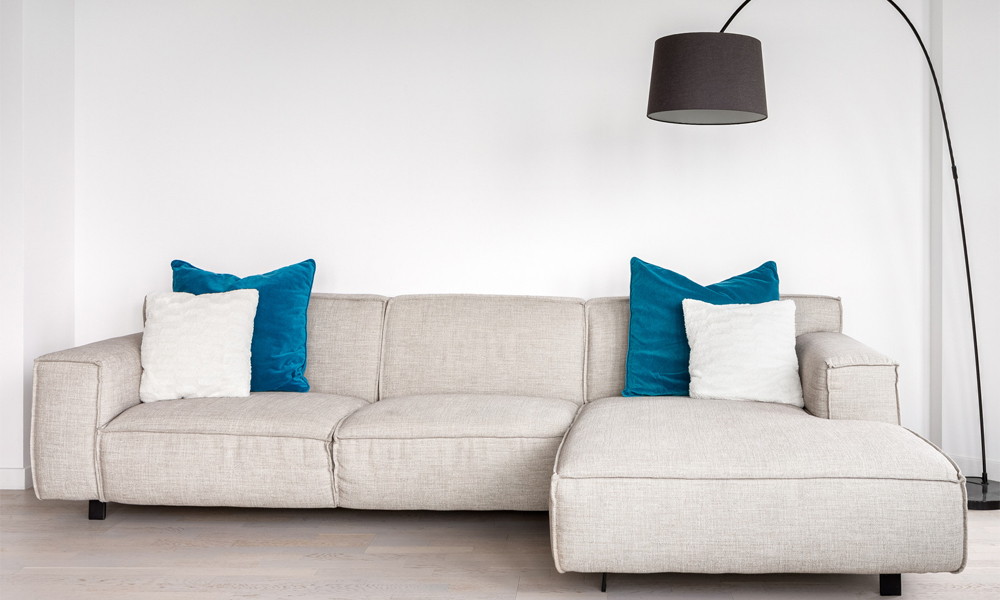 A low-seated sofa is a great option to pair with decorative furniture like a side table in your living room. The sleek and luxury low-seated sofa offers a casual aesthetic to the overall interior of the living room. However, this particular type of sofa might be the perfect option for petite people due to its height. Amongst the disadvantages of buying a low-seated sofa:
Not suitable for tall people as they need to bend very low, which can cause aches in the knees
Not suitable for a person with a history of neck pains and backaches as this sofa can not provide proper lumbar support.
5. Recliner Sofa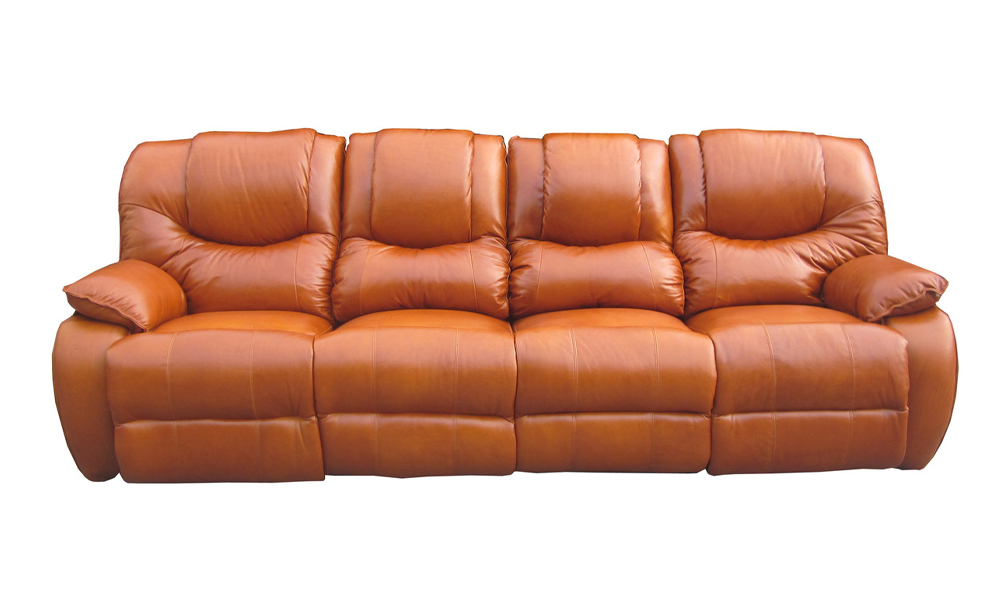 A recliner sofa is a furniture that comes with an adjustable footrest and backrest. The purpose of this sofa is to provide ultimate comfort during your leisure time, like watching Netflix and reading some books. It is proven that sitting in the wrong position can cause physical discomfort to your body. Hence, a recliner sofa comes to the rescue! The primary benefits of a recliner sofa are:
Perfect sofa for older people: capable of assisting to stand up and upholstered sofa for long-use comfort
An excellent investment for your health
6. Tuxedo Sofa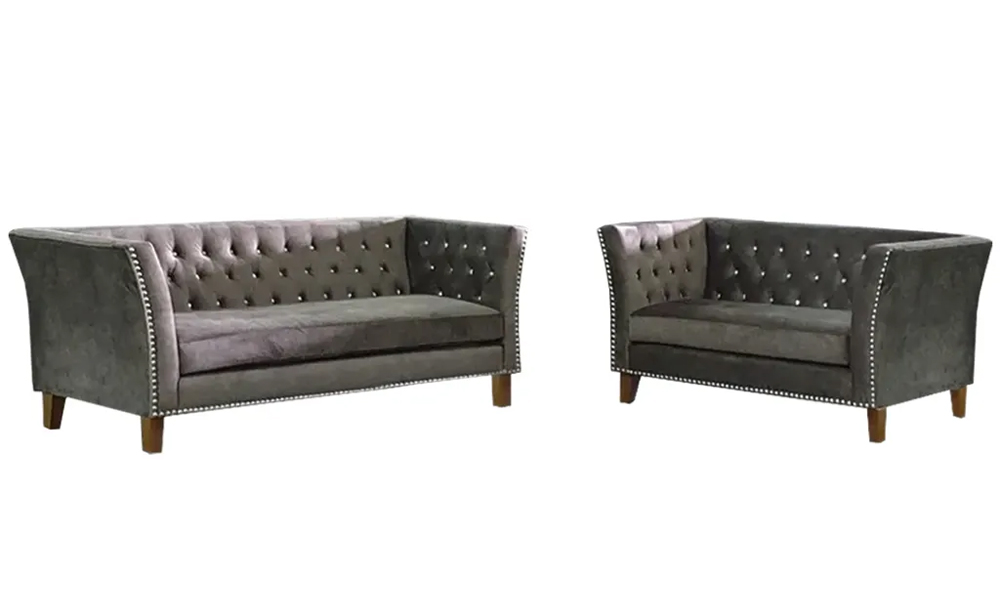 Initially, a tuxedo sofa was first invented in the 1920s in a small town named Tuxedo Park in New York. The main feature of a tuxedo sofa is the height of the armrest and backrest are the same. Typically, a tuxedo sofa is made of high-quality velvety fabrics, giving a fancy and unique vibe to your overall interior.
7. Designer Lounge Sofa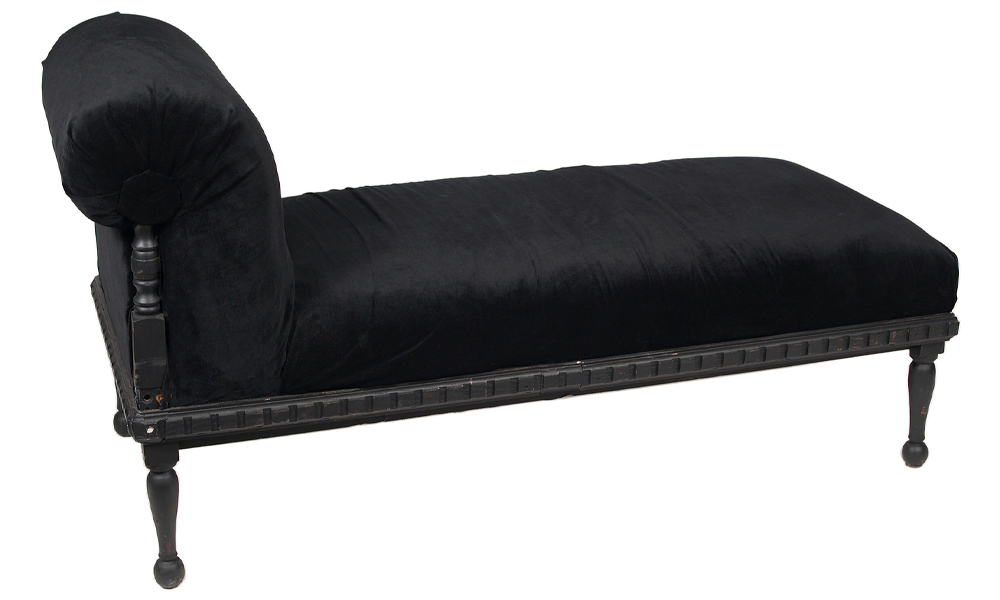 The term 'chaise lounge' is derived from the French term 'long chair'. A designer lounge chair is different from other types of sofa. It is known for its unique design, suitable for those who like to incorporate eccentric furniture into the living room interior. A designer lounge chair is commonly used as decorative furniture to add aesthetic elements to the space. As the chaise lounge is backless, this sofa acts as a tool to separate areas without height barriers. Hence, it prevents the room from appearing too cluttered and crowded.
8. Leather Sofa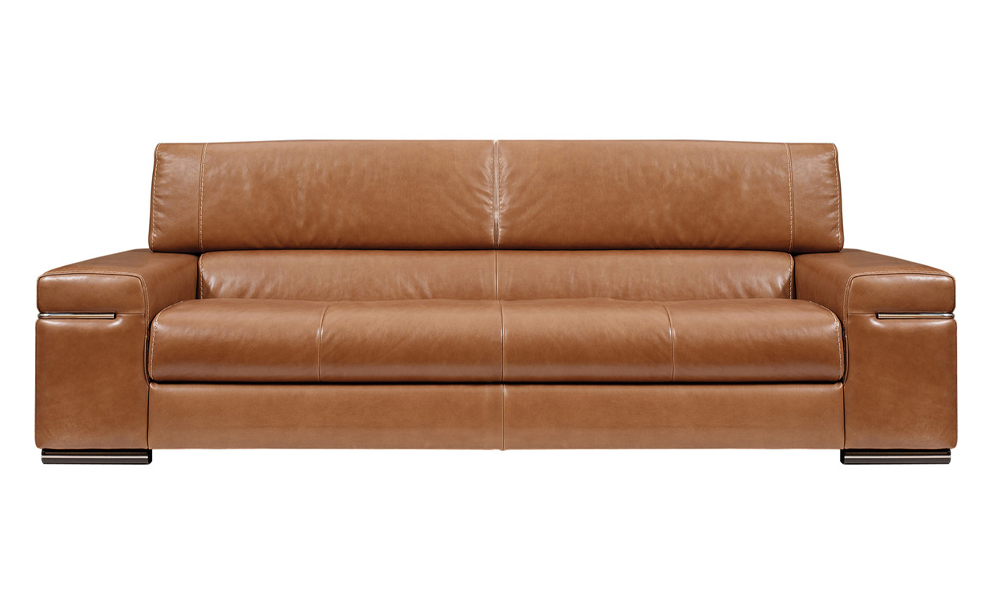 When we think of leather, the first word that crosses our mind is 'luxury'. Most people feel that the material of leather is fragile, easily damaged and has low endurance. The truth is, the material of leather has more resistant to staining, tears and wear. A leather sofa is the best option for parents with small children as the material is very durable and easy to clean any spilt food or drinks. Nowadays, there are various leather sofa designs with affordable prices available in the market.
9. Lawson Sofa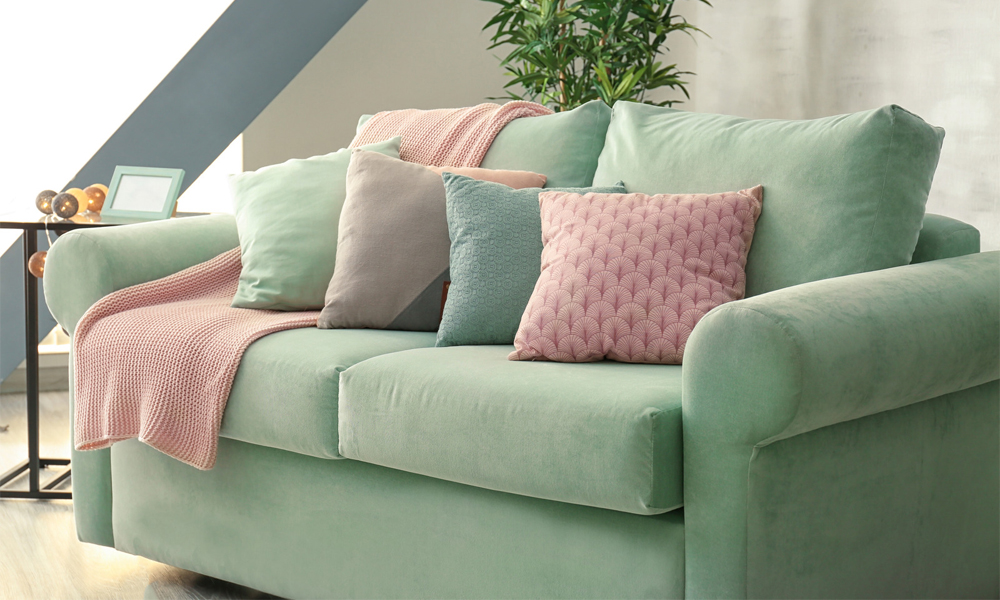 The lawson sofa is a classic couch characterized by its straight lines, simple design, removable back pillows and typically has three cushion seats. Originally, the couch was invented as a custom-tailored sofa by Thomas W. Lawson in the 20th century to cater to his business needs. He intended to create a sofa that reflects simplicity, comfort and modernity.
If you're a fan of the minimalist concept of the interior, then the lawson sofa might be the perfect option for you. The sofa may look bulky, but it provides you with ultimate comfort with its super cosy cushions and high-quality fabric material. You can prop throw pillows to create colours and volume in your living space.
10. Track Arm Sofa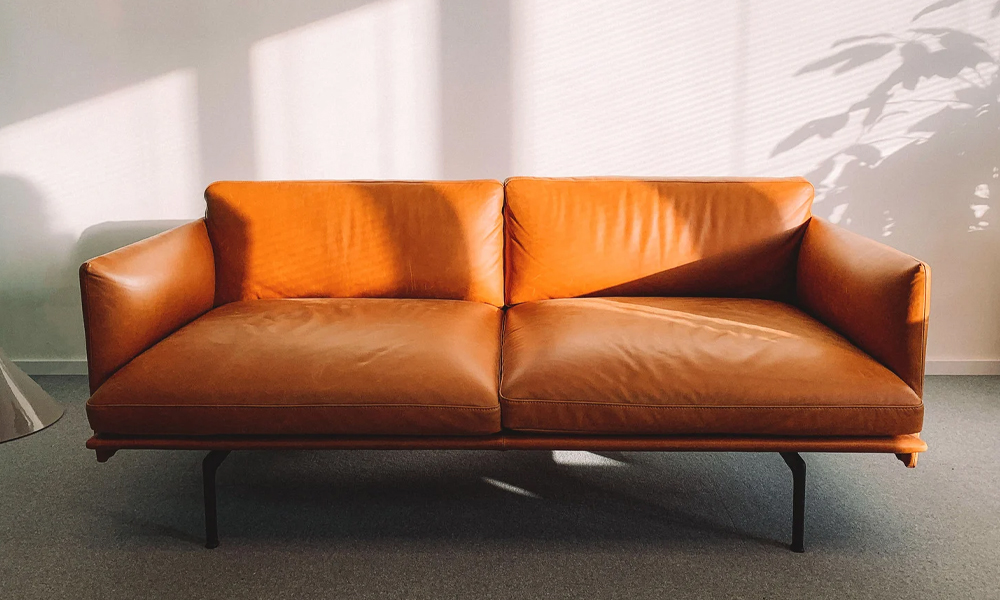 Track arm sofa is one of the famous sofa arm styles that provides sleek and clean lines. As its name suggests, the track arm sofa is characterized by flat and squared-off arms. If you're searching for a couch with slim armrests, a track arm sofa is the one for you. Due to its non-bulky design, this sofa is suitable to incorporate in small spaces. Pair the couch with a stunning coffee table capable of lightening up the overall ambience of your living room.
Stepping up your home to a better one and deciding what elements to incorporate is not an easy task. I hope this article, '10 Best Sofa Styles Perfect for Your Home in Malaysia 2022', will give you some ideas for revamping your space. If you're looking for a place to buy home and office furniture, feel free to visit our website or walk into our physical store located in Kota Damansara upon appointment.
Looking for new wardrobes or furniture for your home or interior design project? Check out this amazing furniture website! www.tekkashop.com.my

Contact us to find out more
Customer enquiries:
Phone: +601120641106
Email: admin@tekkashop.com.my
For more stories like this, join our Facebook community on Facebook
Need help with your order? chat with us here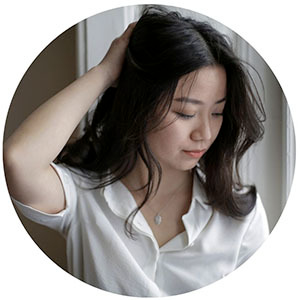 About Author
Fatiha
Fatiha is a freelance content writer specializing in commercial writing, loves travel, and enjoys walking on the beach.