The material of leather is widely known for its durability, ease of maintenance, and can last for an extended period. A leather sofa is a stylish and high-end addition to your living space. Its presence can add value to any desired area to incorporate and make the room appear sophisticated and exclusive.
While researching leather sofas, there are a few factors to consider – types of leather, color options, designs, and quality. The material and quality of the sofa should be on top of your tick box to ensure the satisfaction of the purchase and the longer lifespan of the product.
If you're looking for the best places to manufacture leather sofas, read this article as we will introduce the 10 Best Leather Sofa Manufacturers in Malaysia in 2022.
Notti Sofa is a brand that produces various styles of modern and classic sofas, including the leather series. Leather sofas tend to have a bulky shape and might not suit any room size, especially in small apartments or condominiums. Worry not; the Notti Sofa Kenny Signature comes in a slim design. It features a bulky pillow style of high-density sofa foam to maximize your comfort. The whole sofa is covered with PU leather.
Our personal choice is the NTSF383 Mandy Home Inspired Style PU Leather. The sofa features a button-tuft backrest and pillow-shaped cushion corner that gives an exclusive and sophisticated addition to your living room.
Website: https://www.nottisofa.com.my/
Contact number: +603-7890-3019
Tekkashop always delivers the best quality of products to our fellow customers. With the experience of more than 10 years in this field, Tekkashop offers a wide range of home and office furniture, including display cabinets. The brand focuses on providing comfort in every piece of furniture at an affordable price. We see ourselves in the position to offer contemporary office and home furniture that ideally represents the uniquity, modern and cosmopolitan favors most people desire.
Tekkashop FDSF2250M is an excellent option for those who like simple and modern furniture to incorporate into their space. This contemporary-style sofa is made from PU leather and a solid rubberwood frame to ensure durability.
Website: https://www.tekkashop.com.my/
Contact number: +6011-2705-8270
Rustica is a luxury brand with a distinctive Europe sensibility and values that resonate across a multi-generational and cater to vast audiences. Rustica offers endless possibilities for building a space that resembles your taste and preference.
The 8397 leather chesterfield sofa combines modern and traditional styles that give an elegant and formal presence. The button-tuft backrest and low arms bring accents of luxury.
Website: https://rustica.com.my/
Contact number: +607 237 7880
Zolano was founded in 1978 by Mr. Yap Hoo, that lives up to the idea that the living hall is the epicenter of your home. The essential furniture in the living room is the sofa; hence it is necessary to find the right furniture to incorporate. The ZL 569 Litch Armchair is suitable if you crave simplicity and non-bulky furniture. The single armchair will seamlessly match your modern concept of the interior.
Website: https://www.zolano.com/
Contact number: +60 36 157 2626
Couch Designs is designed to set the tone of a room and adds character for those who seek the finer things. Each couch they create has a unique combination of distinctive technology to ensure an experience in the clouds. The 3208 leather sofa is our choice due to its eccentric design. Suitable to fit in the rustic and industrial concept of the interior.
Website: https://couchdesigns.com.my/
Contact number: +6019-223 6760
The founder of Hatch Home Concept, Mr. Chan Kong Chuen, started as a carpenter's apprentice more than 30 years ago. He learns the ins and outs of furniture making, and this brand has over 20 years of experience designing and innovating various products. Hatch's research and development team created more than 300 designs of quality sofa sets and upholstery products.
Hatch model 7190 features a slim and firm armrest, adjustable headrest with 30 positions, stylish metal stand, and Spanish technology leather fabric.
Website: https://www.hatch.my/
Contact number: +603-8074 9680
Ikea is a well-known furniture company around the globe. Ikea offers a wide range of furniture products in their collection, including leather sofas. The Kivik sofa is a generous size, with low armrests and pocket springs with foam that adapts to the body. The couch features deep seat cushions made of pocket springs, high resilience foam, and polyester fibers.
Website: https://www.ikea.com/my
Contact number: +603-7952 7575
Isan Furniture is a furniture manufacturing and supplier company located in Shah Alam and Sungai Buloh, Selangor. The company produces a wide range of products, including leather and fabric sofa.
Website: https://m.isanfurniture.com/
Contact number: +603-61570602
The term 'Monte' is derived from the Italian word that stands for mountain. The name Monte represents their constant effort to achieve the pinnacle of quality, value, and design. Monte sofas combine classic style with futuristic design elements as their artisans will ensure that each sofa is manufactured to the highest standard. The 5009 model highlights the modern and traditional features of the couch. The sofa will seamlessly fit into any modern concept of interior design.
Website: https://montesofa.com/
Contact number: +603-55258528
Abitex Sofas has been creating comfortable, durable, and stylish furniture for homes and offices in Malaysia. The tufted sofa is covered with fabric or leather, and the legs are made of a selected type of wood.
Website: https://abitex.com.my/
Contact number: +603-60872828 / 3838 / 3141
---
Choosing the perfect sofa that suits your taste, preference, and needs is undoubtedly not an easy task. Many criteria must be considered before deciding on your purchase, such as choosing sofa material, size, and design. Going through meticulous when picking out a sofa can help prevent future regrets. Therefore, here we come to the rescue! Please take a look at our sofas collection to get a wide range of modern and classic designs.
While discovering and researching the perfect one, look at the 10 Best Sofa Styles Perfect for your Home in Malaysia 2022.
Looking for new wardrobes or furniture for your home or interior design project? Check out this amazing furniture website! www.tekkashop.com.my

Contact us to find out more
Customer inquiries:
Phone: +601120641106
Email: admin@tekkashop.com.my
For more stories like this, join our Facebook community on Facebook
Need help with your order? chat with us here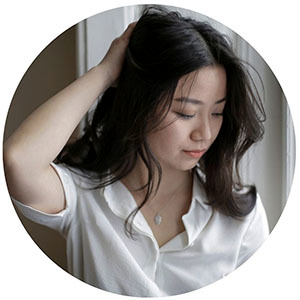 About Author
Fatiha
Fatiha is a freelance content writer specializing in commercial writing, loves travel, and enjoys walking on the beach.