The sofa is the primary furniture in our living room, and it becomes the place where we lounge after a long day at work or spend our leisure time watching Netflix series. So, it makes sense to weigh the pros and cons of a leather sofa. Some might think that the leather sofa appears too obsolete, but it will always remain classic and become an all-time favorite. A leather sofa offers a premium look to your living room interior, and with proper care, the sofa can last for ages.
Therefore, if you're still on the fence about getting a leather sofa to incorporate, read this article to know more about the 10 best places to buy leather sofa in Malaysia 2022.
Things to Consider Before Buying a Leather Sofa for Your Home
Before deciding on which brand or style of leather sofa to integrate into your interior design, it is best to know the pros and cons of the furniture.
Offers a classy appearance: Adding too many decorations to your interior might lead to clutter and shabbiness. Hence, a leather sofa is a perfect option to elevate your room and make it appears more sophisticated, classy, and luxurious.
Easy to clean: Spilled food and drinks are among the expected incidents for parents with small children; it is much easier for you to wipe down the dirt with leather. The leather material is widely known for its durability and resistance to stains and spills.
Maintain in shape for ages: Yes, you heard (read) it right! With proper care, a high-quality leather sofa can maintain its good shape for ages.
Not prone to scratches: Although leather is categorised as hypoallergenic, it is essential to note that leather is not prone to scratches. As the scratches from dogs and cats can be pretty challenging to fix. But, if your pets are well trained and do not like to jump around, then there should be not an issue for you to get one.
10 Best Leather Sofa Brands in Malaysia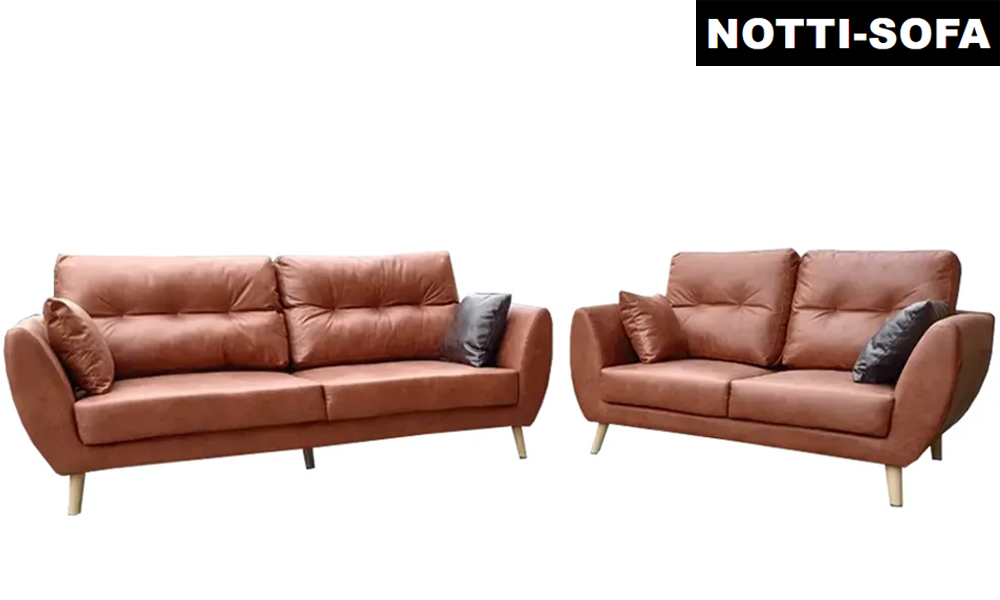 (Source: Notti Sofa)
Notti Sofa is a brand that specializes in producing various styles of modern and classic sofas, including the leather series. Typically, leather sofas tend to have a bulky shape and might not suit any room size, especially in small apartments or condominiums. Worry not; the Notti Sofa Kenny Signature comes in a slim design. It features a bulky pillow style made of high-density sofa foam to maximize your comfort. The whole sofa is covered with PU leather.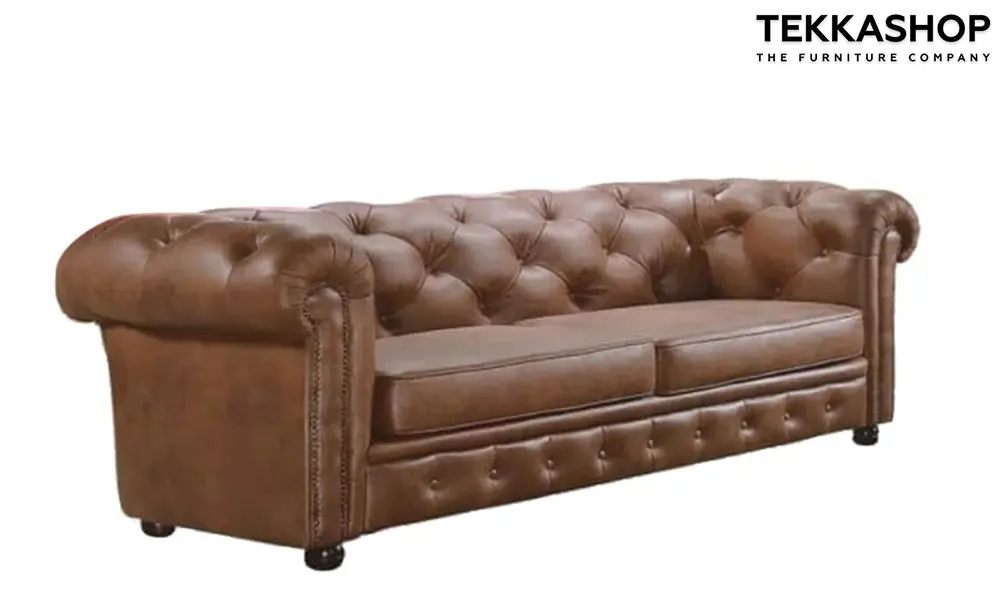 (Source: Tekkashop)
Tekkashop always delivers the best quality of products to our fellow customers. With the experience of more than 10 years in this field, Tekkashop offers a wide range of home and office furniture, including leather sofa. The brand focuses on providing comfort in every piece of furniture at an affordable price.
Our pick is the FDSF4167BR Chesterfield Leather Sofa that suits well with any room concept – modern, classic, minimalism or maximalism. The sofa offers a premium look to your interior and is capable of sprucing up the overall ambiance. The product is made of a solid hardwood frame and is covered with high-quality PU leather.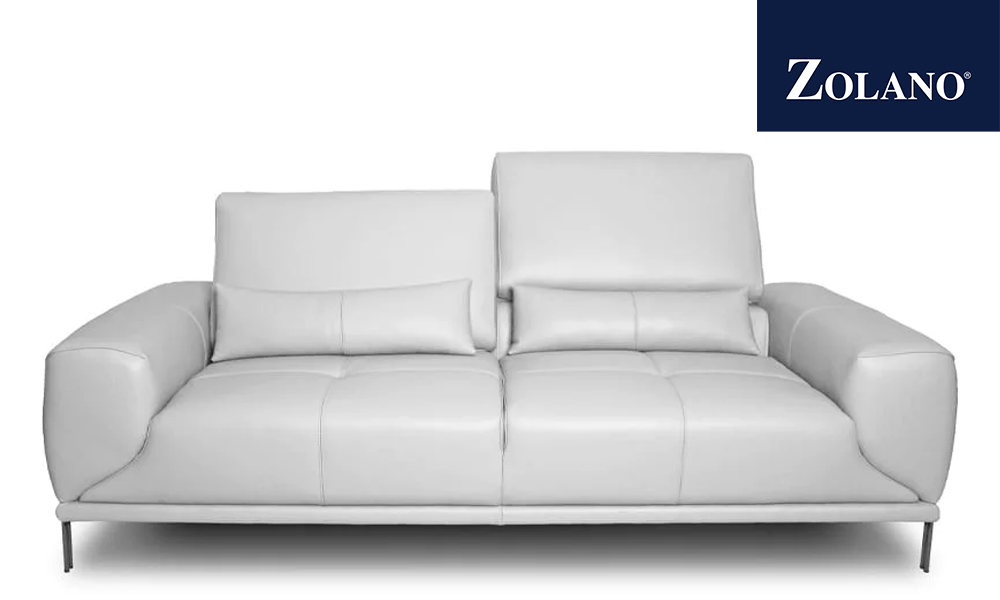 (Source: Zolano)
Zolano was founded in 1978 by Mr Yap Hoo, that lives up to the idea that the living hall is the epicenter of your home. The most essential furniture in the living room is the sofa; hence it is necessary to find the right furniture to incorporate. The ZL 2888 Mullagir provides comfort for long hours sitting with its high-density foam cushion. Comes in a sleek feature of an adjustable backrest and wide seat.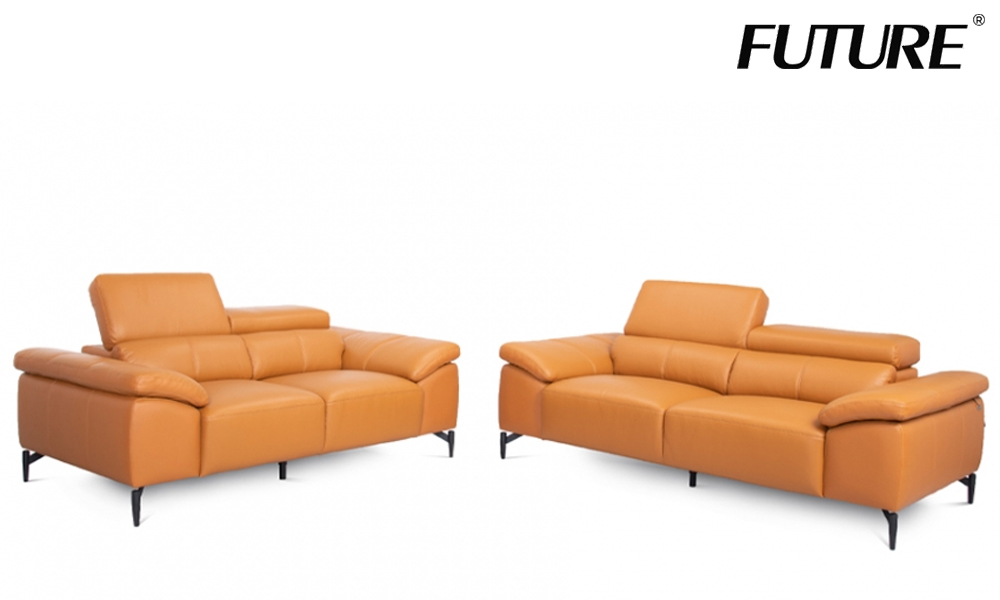 (Source: Future Sofa)
Future Sofa was established in 1997 and has become one of the leading furniture manufacturers in Malaysia. Future has a varied range of colors, structures, and materials to suit the needs of many people and match multiple environments to enrich the spatial atmosphere. This brand offers a wide range of leather sofas available in whole grain, antique, and durable selections.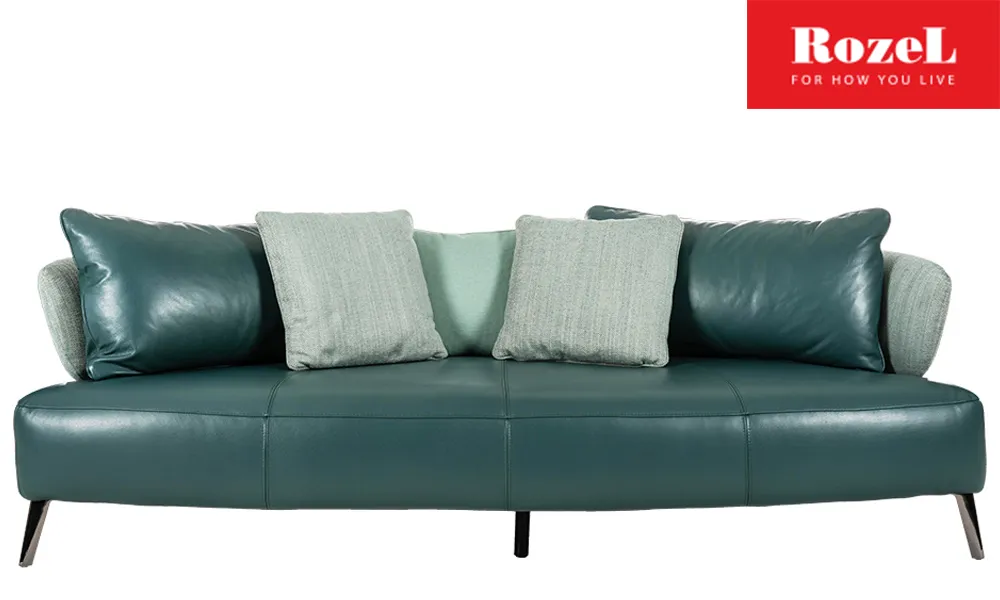 (Source: Rozel)
In Rozel, it aims to promote quality lifestyles and provide trendy furniture to meet the customers' needs. Their three main core principles are customer satisfaction, pure comfort, and simple luxury. Most of their furniture is inspired by Italian designs, and every material is picked meticulously to construct the furniture.
The 042-HTL-A0320 is a 2-seater sofa that perpetuates an aesthetic and luxury look. The sofa design intends to imitate the pleasure and comfort of the green lake. It comes in a very stunning and sleek green color that surely can be the focal point of your living area.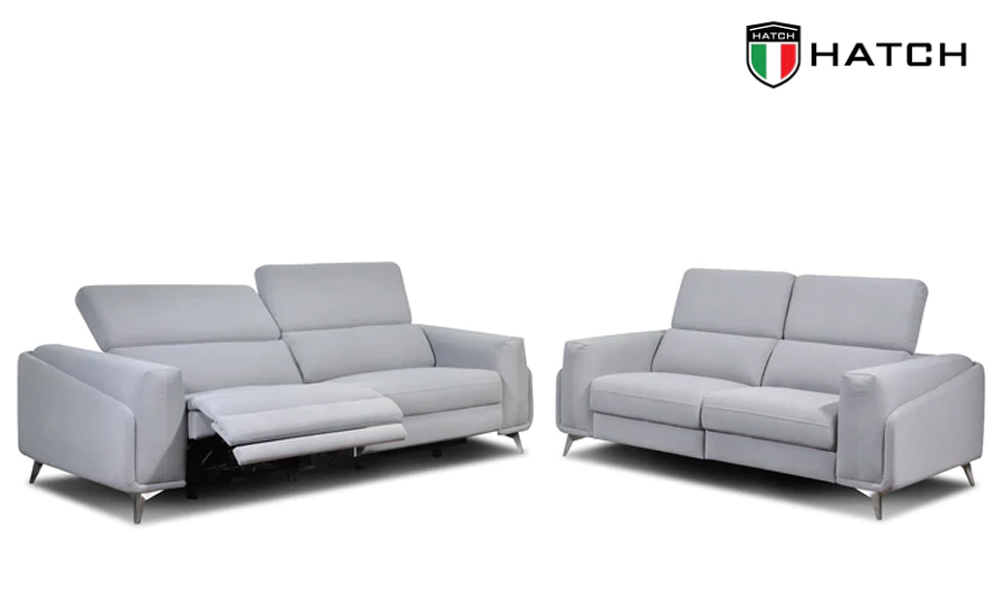 (Source: Hatch)
The founder of Hatch Home Concept, Mr Chan Kong Chuen, started as a carpenter's apprentice more than 30 years ago. He learns the ins and outs of furniture making, and currently, this brand has over 20 years of experience in designing and innovating various products. Hatch's research and development team created more than 300 designs of quality sofa sets and upholstery products.
Our personal pick is the Hatch Model 3388, which comes with a power sensor recliner feature and adjustable headrest to bring comfort to another level.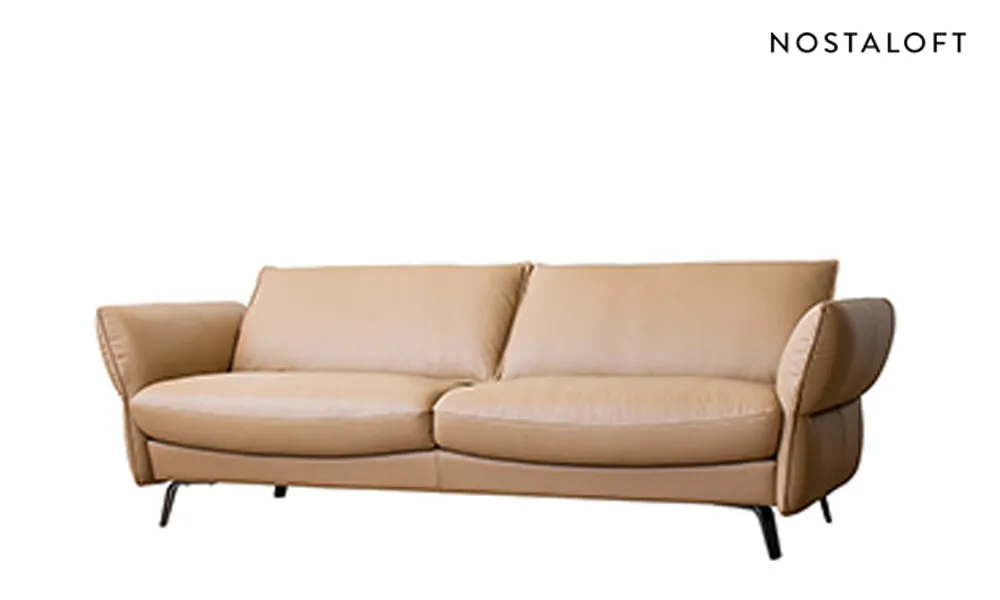 (Source: Nostaloft)
Nostaloft seeks to transform spaces beautifully through tasteful contemporary furniture, emphasizing quality. Their primary mission is to incorporate pleasure and warmth in your homes and strive for products that give a lasting impression and lifespan. The Florence Sofa takes after the name of the famous city in Europe. Inspired by the city's timelessness and functionality, the sofa was thus engineered to suit different spaces and interior designs.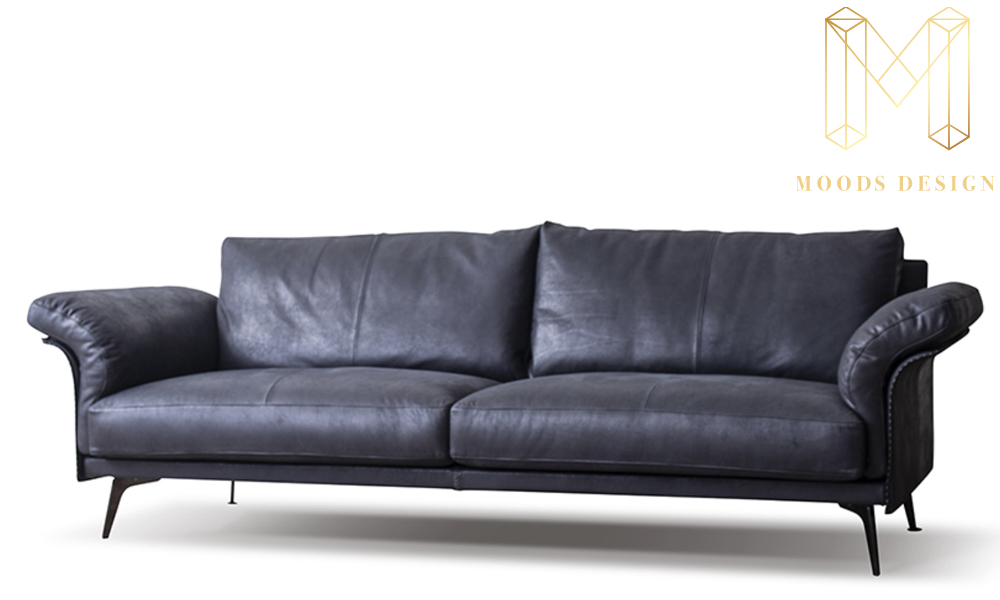 (Source: Moods Design)
Moods Design was founded in 2015 by a young, vibrant team of passionate product enthusiasts. Hold to their primary key to focus on the customers' mood and craft premium standard furniture. The Sanaz 3S Sofa (Babakagu) has a sophisticated and minimal design. The product is made of leather upholstery, durable metal, plywood frame, and urethane foam.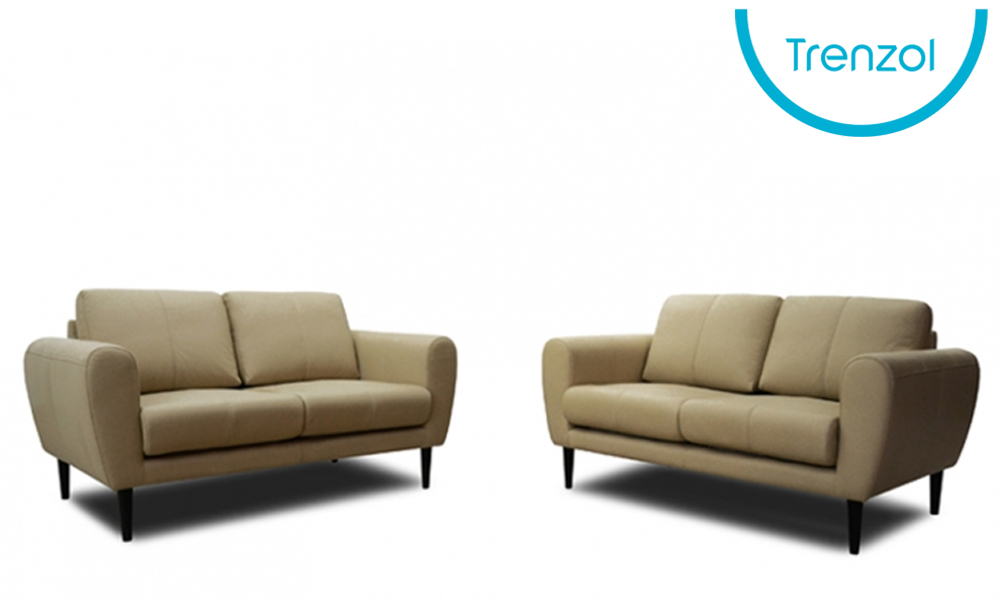 (Source: Trenzol)
The Trenzol handcrafted fine leather sofa furniture in Malaysia. At Trenzol, you can customize every piece of furniture to suit your request and liking. Trenzol offers more than 5 furniture styles and 4 distinctive patterns of leather in over 20 colors. The ZL 2183 Juan is a classic addition to your living area. It comes in a natural brown color that surely can fit into any room concept.
Send an inquiry about the product price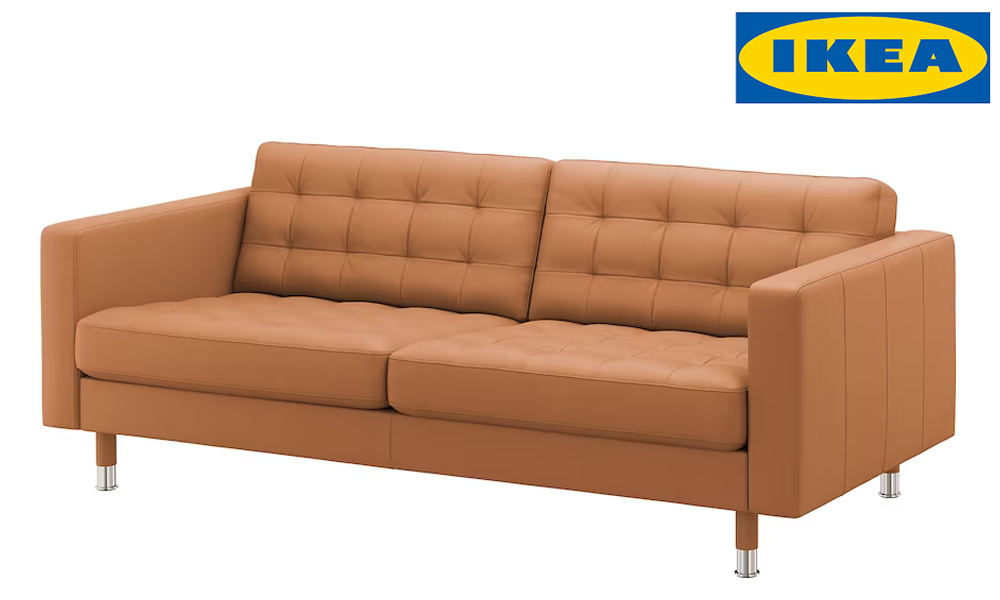 (Source: Ikea)
Ikea is a well-known furniture company around the globe. Ikea offers a wide range of furniture products in their collection, including leather sofas. The Landskrona comes in two different colors – black and brown, which can be your living area's focal point.
Finding the perfect leather sofa that suits your needs and preferences is not easy. Therefore, I hope this article, '10 Best Leather Sofa Brands for Premium Look in Malaysia 2022', will give you some ideas for revamping your space. If you're looking for a place to buy home and office furniture, feel free to visit our website or walk into our physical store located in Kota Damansara upon appointment.
Looking for new wardrobes or furniture for your home or interior design project? Check out this amazing furniture website! www.tekkashop.com.my

Contact us to find out more
Customer enquiries:
Phone: +601120641106
Email: admin@tekkashop.com.my
For more stories like this, join our Facebook community on Facebook
Need help with your order? chat with us here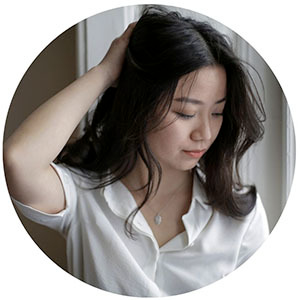 About Author
Fatiha
Fatiha is a freelance content writer specializing in commercial writing, loves travel, and enjoys walking on the beach.