A sofa is among the essential items for a house to be called a home. Typically, when shopping for home décor and furniture, the first name that crosses our mind will be Ikea. Therefore, we can find Ikea products in almost every house in Malaysia.
The widespread pandemic of Covid-19 has changed the purchasing pattern for personal needs, groceries, food, and furniture. Many have moved to online shopping, where you don't have to start your car to buy the stuff in a physical store. Everything can be done through the website and e-commerce platforms – Lazada and Shopee.
Below I've listed some of the best alternative online furniture stores to IKEA for affordable, high-quality products.

Notti Sofa is a brand that produces various styles of modern and classic sofas, including the leather series. The brand provides a wide range of modern and classic style sofas in its collections. Notti-Sofa believes everyone deserves to own the best quality sofa at affordable prices. Therefore, this brand always ensures to deliver the best products and services to fellow customers. Notti-Sofa provides a convenient purchasing experience through the website or contacts customer service for further assistance.

Tekkashop offers the most convenient purchasing experience through online platforms – the website, Lazada, and Shopee. The company was founded in 2015 and has been one of the prominent furniture companies in Malaysia, particularly in the Klang Valley area. Tekkashop offers contemporary office and home furniture that ideally represents the uniquity, modern and cosmopolitan favors desired by the people—holding to its philosophy of providing high-quality products at a reasonable price for the customers. Every product is designed and picked from the best material to ensure the customers have the best experience using the furniture.
Therefore, if you're searching for durable and in-trend home furniture and décor, do visit the website or walk into the physical store upon appointment.
Address: Lot 1-03, I-Residence, Persiaran Surian Seksyen 4,
Kota Damansara, 47810 Petaling Jaya, Selangor
Operating hours: Mon-Fri, 10 am – 10 pm
Contact numbers: 03-78903019/ 6011-27058270

Ruma offers home furnishings that represent the urban, modern, and cosmopolitan styles that cater to various preferences. Ruma also sources and handpicks the trendiest home furnishing items, then tweaks and resizes them to fit the needs of a modern home. It stands on its philosophy to help people create a home that realizes their dreams and beautifies their homes.
Address: Ruma Warehouse (HQ)
Lot 1082, Jalan Bangi Lama,
43500, Semenyih, Selangor
Operating hours: Mon-Sat: 2.00pm-5.00pm
Contact numbers: 018-9854811 (MesaMall Store)
018-3514811 (Atria Store)

Joy Design Studio is a Malaysian-based furniture retailer and supplier dedicated to delivering you a good design at an affordable price. Their designer furniture ranges from minimal Scandinavian style to modern, retro, and luxurious. This brand is actively researching trends to bring the best and trendiest furniture to the market.
Address: No. 46, Jalan SS21/1
Damansara Utama (Uptown),
47400 Petaling Jaya, Selangor
Operating Hours: Mon – Sun: 11am – 8pm
Contact numbers: +603 77321477
WhatsApp +601165451477

Lavino is one of the prominent furniture brands in Malaysia. Established in 1997 and has more than two decades of experience in this field. Claimed to offer the best-quality product and ensure that every furniture is carefully produced to be delivered to the customers. Lavino has expanded its business to approximately seven states in Malaysia, including Terengganu, Pahang, and Sabah.
If you are interested in buying their home furniture and décor, visit their nearest showroom!
Address: 6, Jalan TPK 2/2,
Taman Perindustrian Kinrara,
47100 Puchong, Selangor.
Operating Hours: Mon - Sun: 10am - 7pm
Contact numbers: 017-691 7352

Maison Curio is a design-led creative and revolution company that takes its inspiration from beauty. Maison Curio aims to bring a more vibrant way of living into being and hopes to share our inspiration with others. This brand offers an eclectic range of products that let your imagination run wild—seeking glorious beauty of past and present transforming trends into fashionable modern merchandise with a unique signature and flair.
Address: Level 3 - Level 5 168 Bukit Bintang St, Bukit Bintang 55100,
Bukit Bandaraya, 59000 Kuala Lumpur,
Wilayah Persekutuan Kuala Lumpur
Operating Hours: Mon – Sun: 10am – 10pm
Contact numbers: 03-7497 1123

Cassa Furniture is an online store that goes by the mission to improve lifestyles, creativity, and attitudes and spread culture through designing spaces for your home and workplace. Cassa Furniture offers a broad range of furniture products and is committed to creating warm and comfortable living spaces.
Address: Cassa Worldwide Sdn Bhd (1332665-W)
PT1913A, Tingkat Selamat 3, Kampung Selamat,
13300 Tasek Gelugor, Pulau Pinang
Contact numbers: 04-5731225 / 017-4560403

The timeless design was founded in 2005 by Jessie Ng to supply the very best design-led furniture, lighting, and accessories. Timeless offers sophisticated modern design classics and cutting-edge products for complete lifestyle looks for your home and office with inspiring designs for every room.
Address: 54, Jalan Putra, Chow Kit, 50350 Kuala Lumpur,
Wilayah Persekutuan Kuala Lumpur
Operating Hours: Mon – Sat: 9am – 6pm
Contact numbers: 03-4045 2211

Kinsen Home takes pride in delivering stylish and comfortable home living at its best. The brand is committed to providing the intersection of modern design, affordability, and community – making it affordable and available so you can get beautifully made pieces for your home. Kinsen Home provides a solution to shop from home by emailing the company or contacting for assistance and inquiries.
Address: Westpoint Unit L1-1 Lebuh Bandar Utama, Pju 6A,
Lebuh Bandar Utama, Bandar Utama,
47400 Petaling Jaya, Selangor
Operating Hours: Fri – Tues: 10 am – 8 pm
Contact numbers: 03-7710 1200

Zolano was founded in 1978 Mr. Yap Hoo that believed that the essential furniture in the living room is your sofa. Zolano is about making your world complete by improving your living and lifestyle standards. Standing by their vision to be a pacesetter in living space design by delivering innovative and high-quality products focused on functionality, flexibility, integrity, and speed.
Address: Lot 2248 - A, Kampung Baru, 47000 Sungai Buloh, Selangor
Operating Hours: Mon-Sat: 9 am – 6 pm
Contact numbers: 03-6157 2626
How can we help you?
Choosing the perfect sofa that suits your taste, preference, and needs is undoubtedly not an easy task. Many criteria must be considered before deciding on your purchase, such as choosing sofa material, size, and design. Going through meticulous when picking out a sofa can help prevent future regrets. Therefore, here we come to the rescue! Please take a look at our sofas collection to get a wide range of modern and classic designs.
While discovering and researching the perfect one, look at the 10 Best Sofa Styles Perfect for your Home in Malaysia 2022.
Looking for new wardrobes or furniture for your home or interior design project? Check out this amazing furniture website! www.tekkashop.com.my

Contact us to find out more
Customer inquiries:
Phone: +601120641106
Email: admin@tekkashop.com.my
For more stories like this, join our Facebook community on Facebook
Need help with your order? chat with us here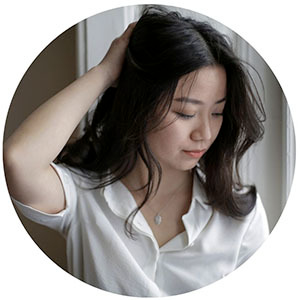 About Author
Fatiha
Fatiha is a freelance content writer specializing in commercial writing, loves travel, and enjoys walking on the beach.