Your living room is the heart of your home - a place where comfort meets style, and functionality pairs with design. Choosing the right sofa can transform your space, no matter the layout. In this article, we'll guide you through selecting the best sofas to maximize your living room for a picture-perfect setting.
1. Understanding Your Space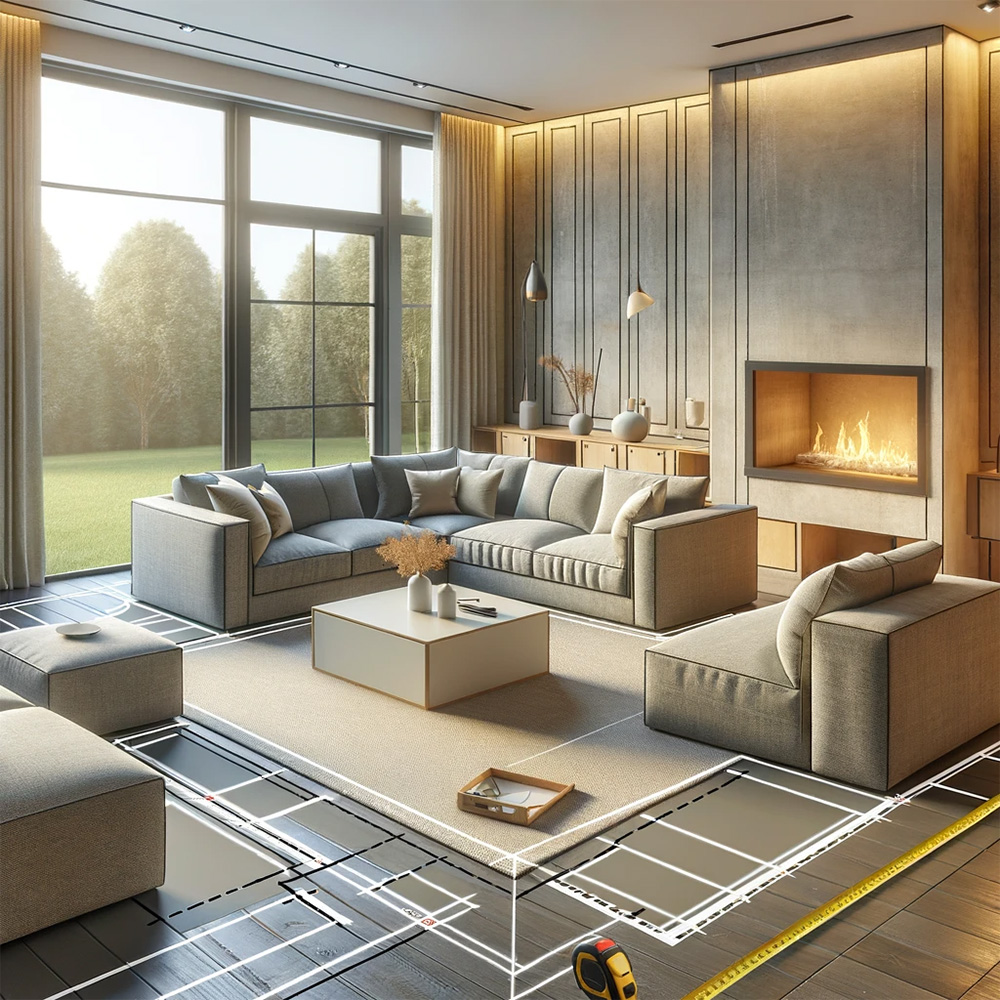 Determine the size and shape of your living room before committing to a style or material. Take measurements while keeping in mind traffic patterns and the room's main features, like a big window or a fireplace.
2. Sofas for Small Spaces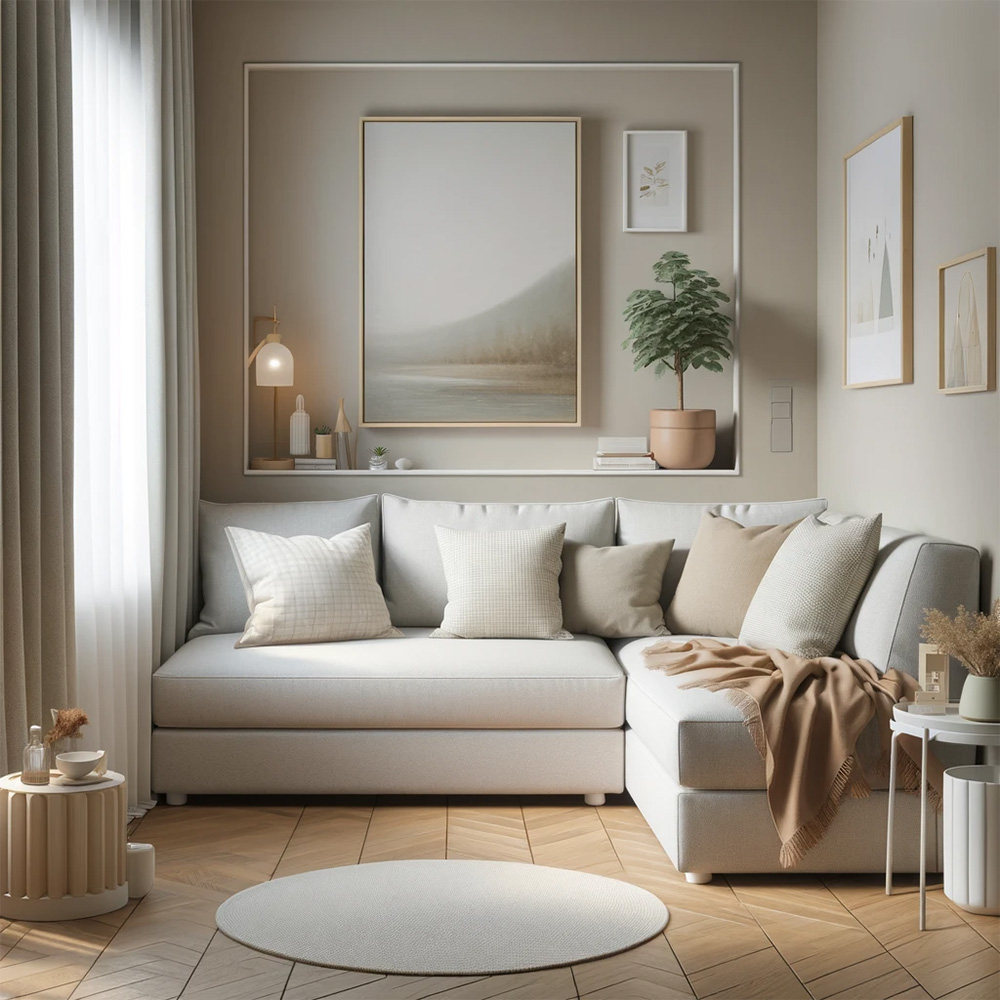 While a corner sofa can offer plenty of seating without taking up too much space, a loveseat or settee might be ideal for cozy settings.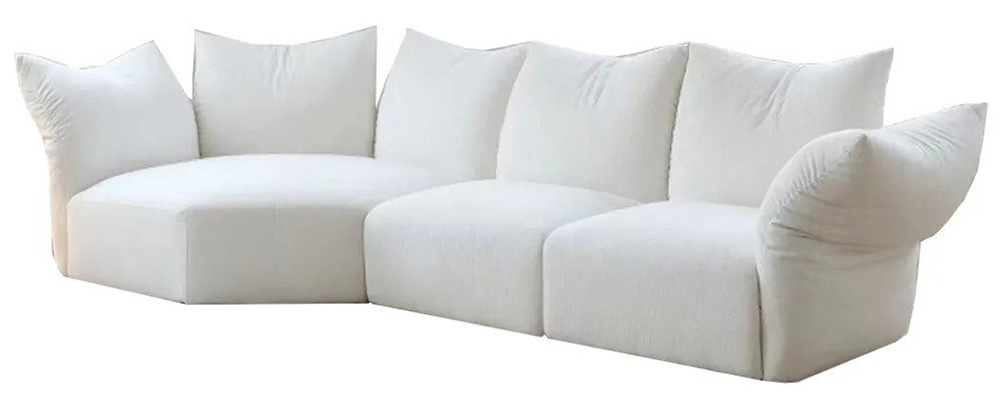 Nottisofa CDSF8859 Flower Inspired Pillow Shaped 3 Seater Sofa
3. Statement Sofas for Large Rooms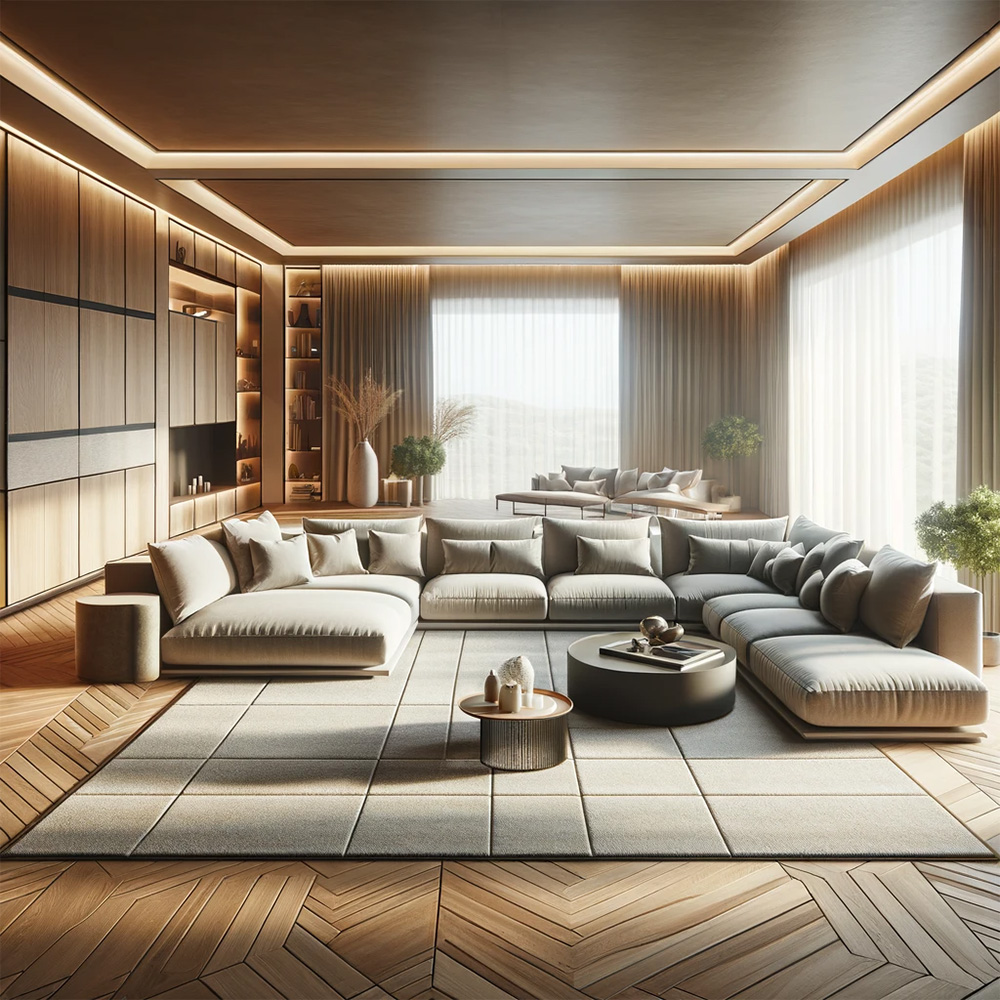 A sectional sofa can provide ample seating in larger living rooms. Open-concept homes benefit greatly from an L-shaped sofa, which naturally divides the living and dining areas.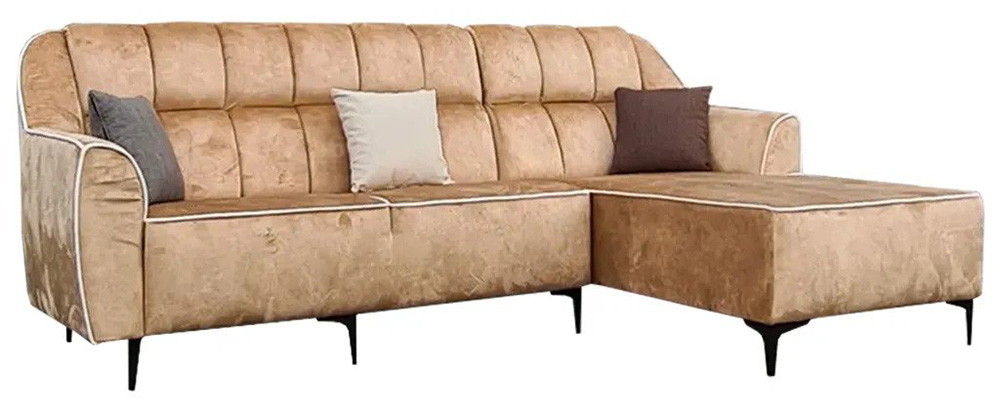 NOTTI NTSF723 Velvet Fabric L-Shaped Corner Sofa
If you're interested in customizing a sectional sofa to complement your living room, contact our In-House Designer today to design the right one for you!
4. Sofas for Unique Layouts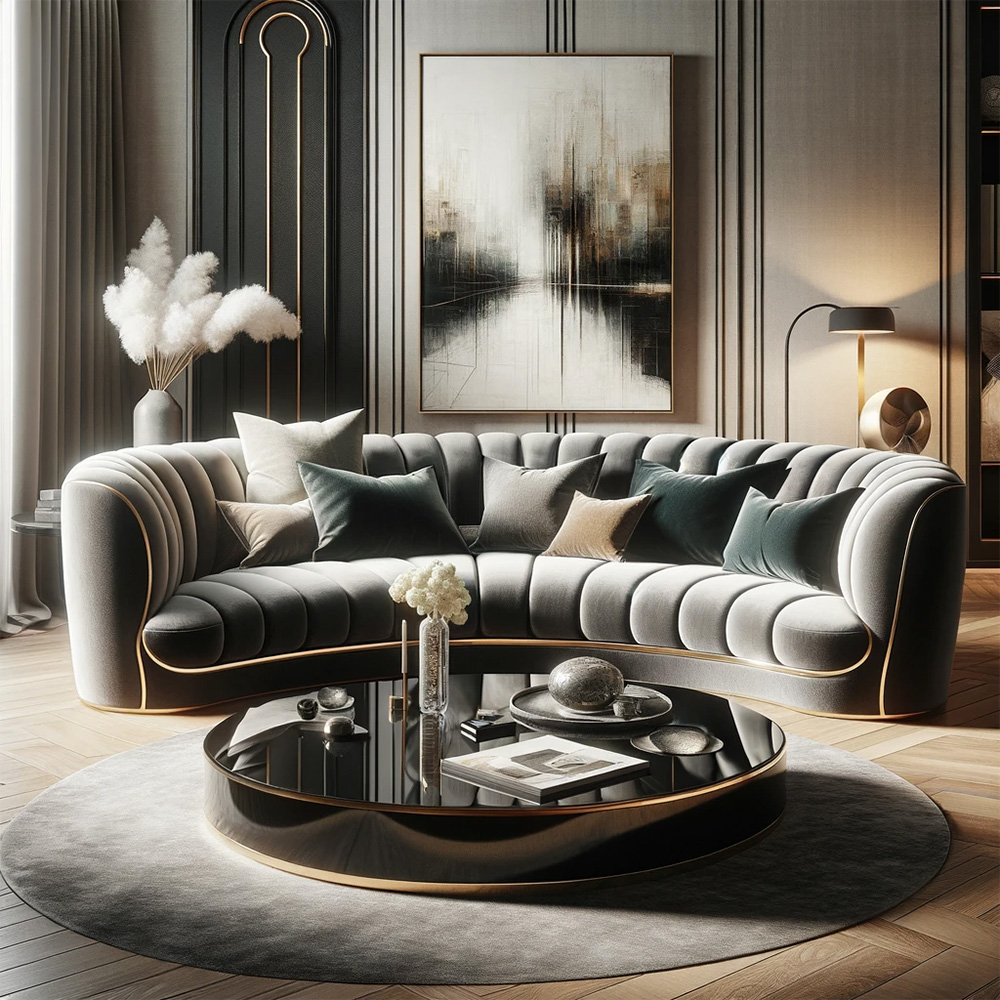 For rooms with an unconventional layout, consider custom or modular sofas that can be tailored to fit your space precisely. A curved sofa can soften the room's look and work well in circular areas or as a statement piece in a large, open layout.

Nottisofa NTSF728 Velvet Fabric L-Shaped Corner Sofa with Portable Stool
5. Choosing the Right Material
Which material is best for your sofa depends on your lifestyle. Families with kids or pets will find leather to be ideal because it is long-lasting and simple to maintain. Tightly woven textiles or microfiber fabrics can provide durability and a softer feel.
6. Color and Style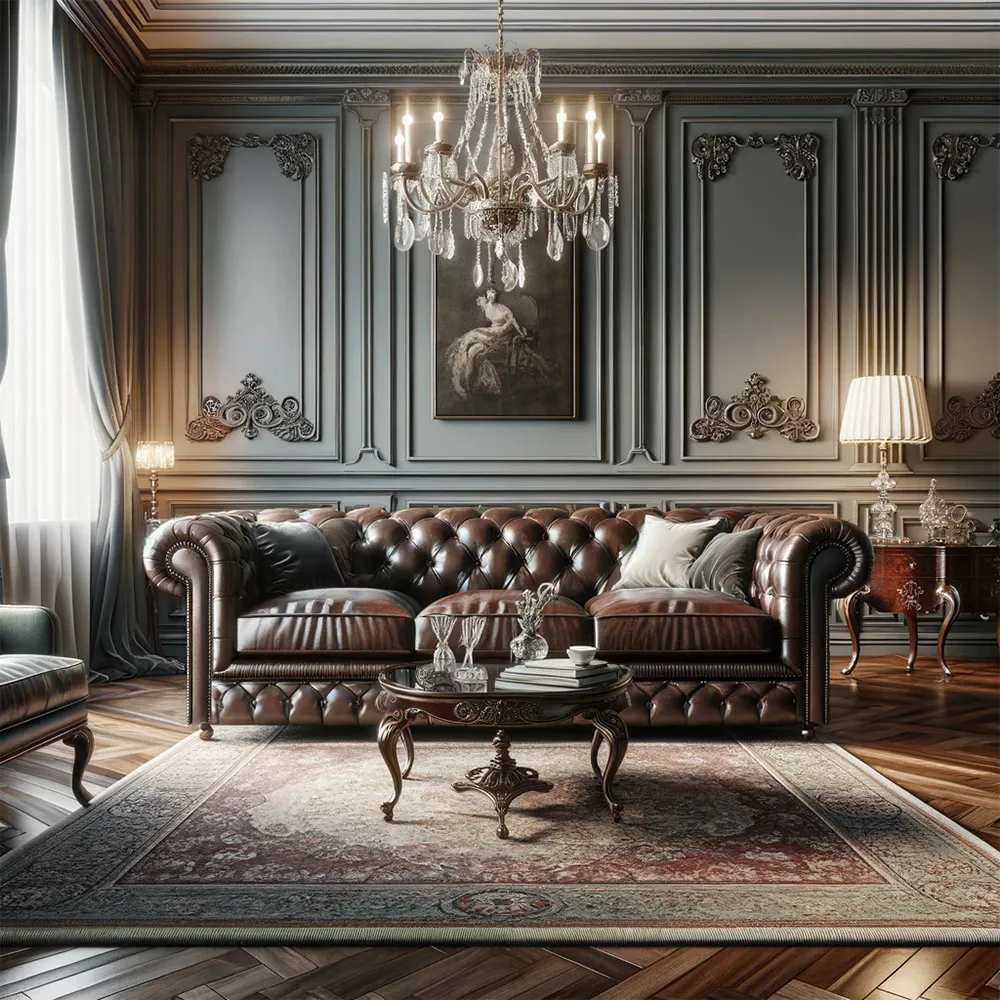 Select a sofa color that complements your living room's palette. Neutrals can create a sense of space and cleanliness, while bold colors can make a statement and define an area. Style-wise, mid-century modern sofas with clean lines can add sophistication, whereas classic Chesterfields bring in timeless elegance.

NOTTI NTSF839 Vintage Oil Leather Chesterfield Sofa
7. Features and Functionality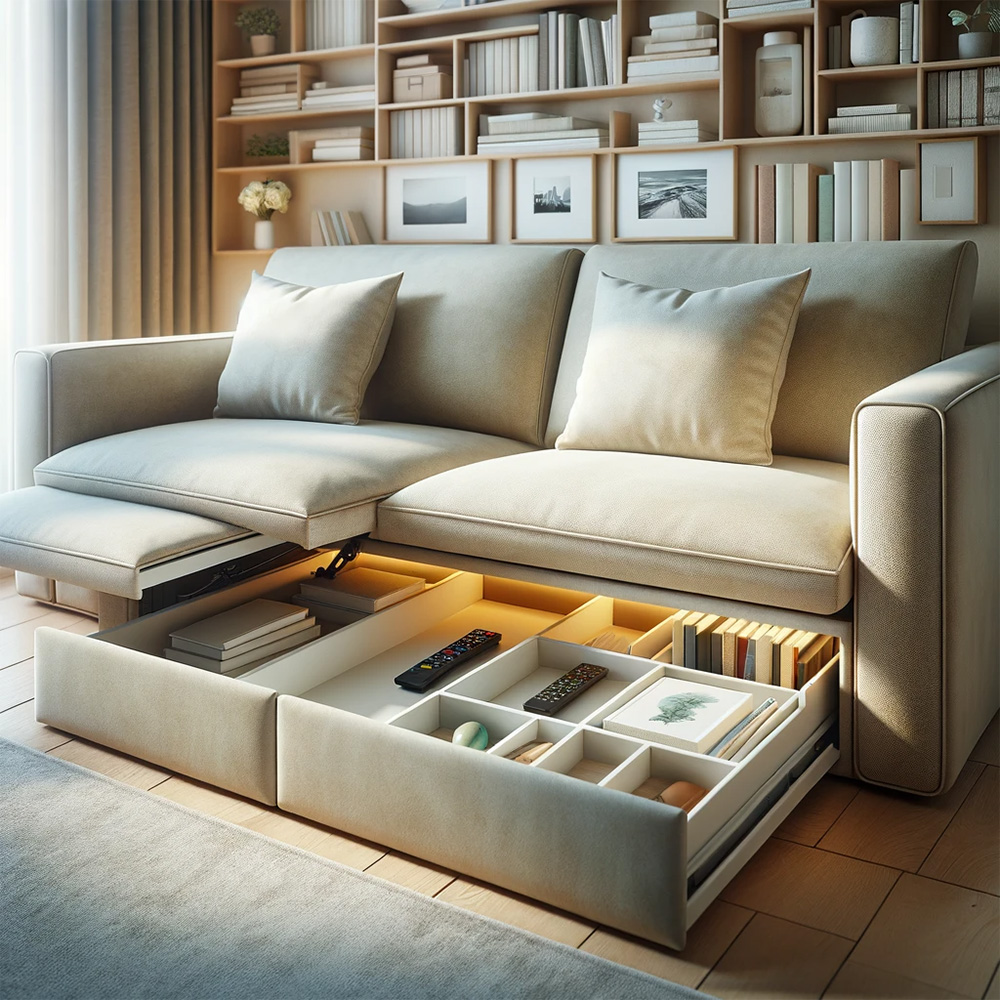 To optimize space, opt for sofas with storage or those that can be reclined for enhanced comfort. Your sofa will look newer for longer if the covers are removable and the fabrics are stain-resistant.
The perfect sofa for your living room should blend form and function seamlessly. It should cater to your comfort, match your style, and fit the room's layout. Whether you're looking for a snug loveseat or an expansive modular piece, the right choice exists.
Explore a variety of sofas for your every layout with Nottisofa's Exquisite Collection!
Product Recommendations & Sourcing: Chat with our dedicated Customer Service Officer to discover incredible recommendations or to inquire about sourcing specific items.
Tailored Just For You: Got a distinctive design in mind? Connet with our In-House Designer to craft custom-made furniture tailored to your preferences.
Contact us to find out more
Customer enquiries:
Phone: +601120641106
Email: admin@tekkashop.com.my
For more stories like this, join our Facebook community on Facebook
Need help with your order? chat with us here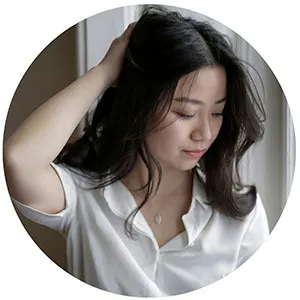 About Author
Falisya Suraya
Falisya Suraya is a freelance content writer specialises in commercial writing, love travel and enjoy walking on the beach.