The couch is where you and your loved ones gather to watch Netflix, catch up on the day, play games, and do other activities, often with drinks and snacks in hand. As a result, chips, popcorn kernels, and cookie crumbs fall on the sofa or become trapped between the cushions. Not to mention the accidental spill of juice or wine during a fun board game or an unfortunate accident.
Vacuuming your fabric couch or wiping down your faux leather sofa may remove light soil, debris, and stray pet hairs, but removing set-in stains, spills, and pet odours will require a deeper clean.
Follow this step-by-step guide on how to clean a couch — no matter what kind of material it is — every six months or so to get your living room ready for another weekend of movie watching.
First Step
Whether you're trying to remove a stain from a cushion or want to refresh your entire couch, the first step is to check the care tag to see what cleaning methods and products are safe to use on the fabric. Many fabric couches have been pre-treated to be stain resistant, and some cleaning solutions may reduce the effectiveness of the treatment or void the warranty.
To determine the best way to clean the couch, look for the care tag, which is usually located on the underside. It should look like this: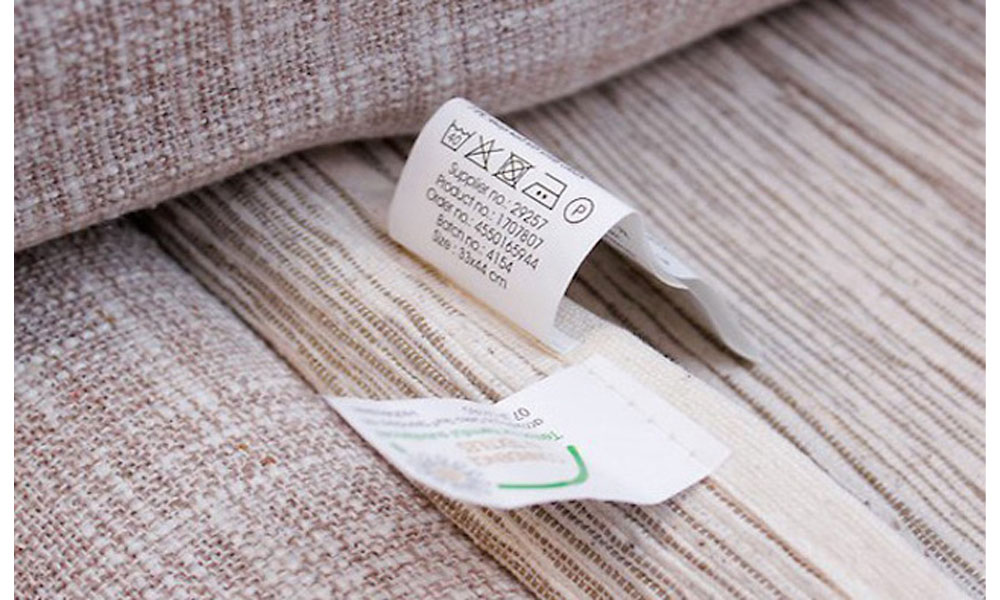 Source: Fortador
The following are the codes used in the upholstered furniture industry.
W stands for only wet cleaning. It is the simplest to clean, implying that water-based cleaners are safe to use.
S/W is a shortened form for solvent and wet cleaning. It means that water and solvent-based cleaners are both safe.
S stands for only solvent cleaning. This means that only solvent-based cleaning products should be used.
X signifies professional dry cleaning or vacuum-only service. All you have to do is vacuum or brush the fabric.
O stands for organic material. Because these sofas are made of natural fibres, they should only be washed in cold water.
How to Clean Fabric and Microfiber Sofas:
1. Steam the sofa.
To kill surface dust mites, use a handheld garment steamer or steam iron bursts. Allow only the steam to touch and penetrate the fabric as you go over the entire sofa. If you don't have a steamer or iron, skip this step and vacuum instead.
2. Vacuum the upholstery.
You should vacuum your couch on a regular basis, ideally once a week or twice a week. Vacuum the entire sofa with the upholstery attachment, including the back, arms, skirt, and cushions. If the cushions are removable, remove them and vacuum the fabric underneath, going as far as your vacuum can reach under the back and arms. Go along the seams, around any buttons, and along the trim with the crevice tool.
3. Try out a hidden spot.
Test any upholstery cleaner or cleaning appliance in a hidden area first to ensure that it is safe for the fabric and does not cause water spotting or colour loss.
4. Clean stains on the spot.
Treat food and pet stains with an enzyme-containing formula on fabrics that can be safely cleaned with water. In a pinch, combine 14 teaspoon mild dish soap and one cup warm water. Unzip the removable covers of your cushions and place a paper towel between the fabric and filling to absorb excess moisture. Apply the cleaner to a cloth and gently blot the stain from the outside in. After the stain has been removed, dab the area with another damp cloth to thoroughly rinse and blot dry.
If the tag on your couch has a "S," you might be able to using a solvent-based product according to package direction. Or you can dip a cloth in vinegar or alcohol and dab at the stain until it fades. Allow the solution to dry completely on the fabric.
5. Clean soiled armrests and headrests.
Use a portable extraction cleaner for water-safe fabrics. Simply squirt the cleaner and water mixture into the hose, agitate the fabric with the brush nozzle, and vacuum the dirt into the tank. It's best to hire a professional to clean solvent-only fabrics safely and thoroughly.
6. Wipe down the couch's non-fabric parts.
If your couch has wooden, metal, plastic, or other non-fabric parts, you can easily clean them with a little soapy water. Dip a clean cloth into a mixture of a few drops of dish soap and one cup (240 mL) of warm water. Wring out the cloth and wipe the non-fabric parts of your couch with it.
7. Sanitize the couch.
Once your sofa is clean and dry, use a fabric sanitising spray to kill lingering bacteria and eliminate odours on water-safe upholstery.
Aside from expensive fabric cleaning products, we can also refresh your upholstery sofa with a few natural ingredients, many of which are likely already in your kitchen cupboard.
Baking Soda
Baking soda is a crystalline salt that is commonly found in kitchens. Baking soda forms an effervescent reaction when it comes into contact with acidic solutions, making it a very versatile and safe natural cleaner.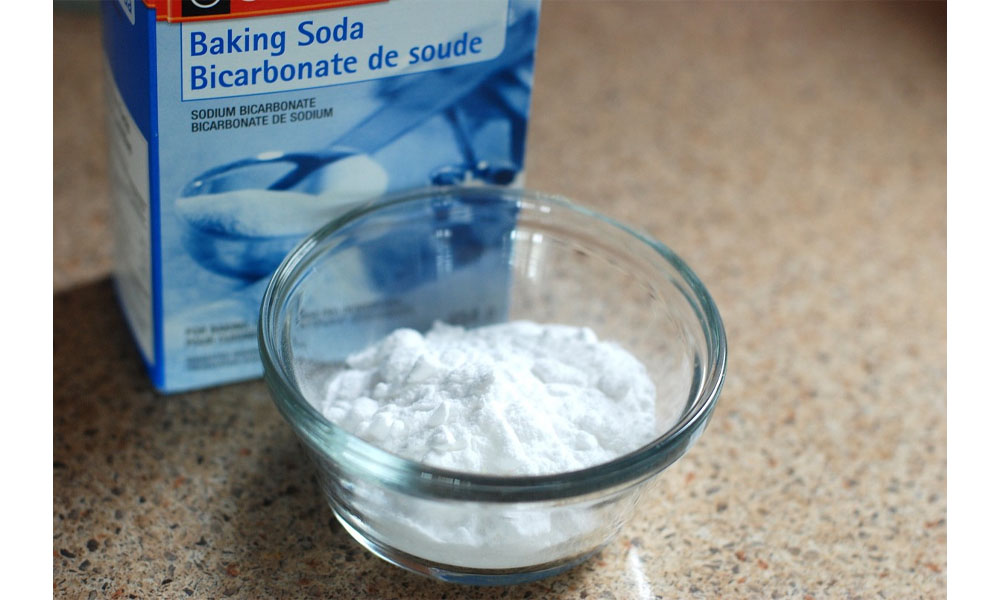 1. Odor neutralisation
Baking soda has no musk or odor-removing properties. Baking soda deodorises by neutralising the acid that causes bad odours, as most bad smells are acidic.
To begin, remove any crumbs from the surface and folds of your sofa.
Then, sprinkle baking soda over the entire sofa and let it sit for at least 20 minutes.
When the timer goes off, vacuum the sofa with a brush attachment.
Baking soda spray can also be made. Take out a small spray bottle, about 2 cups (470 mL). Warm water, 2-3 tablespoons baking soda, and a few drops of scented oil It makes no difference what the exact measurements are. Spritz it on the couch to help it stay fresh.
You may need to repeat a few times to get the desired result. If the odour from the sofa persists, seek the assistance of a professional sofa cleaner.
2. Cleaning on the Spot
Baking soda is a natural stain remover that is safe for most fabrics. Because most stains are caused by acidic molecules, alkaline baking soda paste may aid in the removal of stains caused by coffee, blood, grease, sweat, and other acidic substances.
In a mixing bowl, combine 14 cup baking soda and 1/8 cup water and stir to make baking soda paste.
After blotting the spillage with a clean damp cloth, dab the paste onto the spot with a clean cloth.
Allow it to dry for a few hours or overnight before vacuuming.
Baking soda paste is an effective homemade stain remover for tough stains such as coffee and wine.
3. Collect Moisture
Body perspiration and atmospheric humidity can cause moisture to be trapped within the upholstery of fabric sofas. Baking soda is hygroscopic, which means it can absorb moisture from its surroundings. Baking soda can help keep mould, dust mites, and other microorganisms at bay in your sofa.
Sprinkle a thin layer of baking soda on your couch and allow it to absorb for up to 20 minutes.
Vacuum up the baking soda after 20 minutes.
Vinegar
If you don't want to spend hundreds of dollars having your fabric sofa professionally cleaned and dislike the chemical odour of some fabric cleaners, vinegar may be the perfect solution!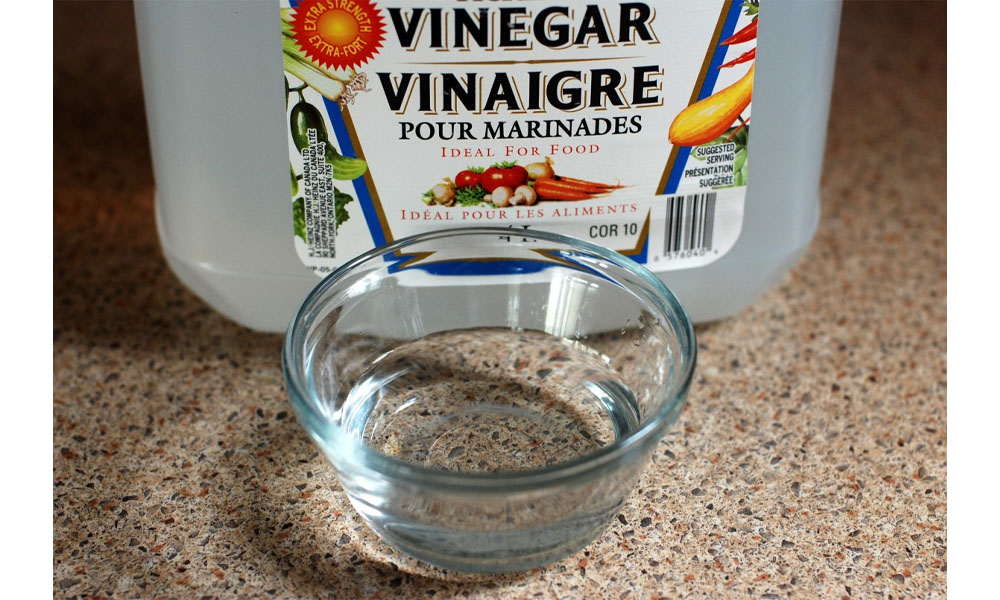 Although vinegar is an excellent cleaning agent, it has a very strong odour. As a result, it's best to avoid using vinegar on soft fabrics, as the smell can be difficult to remove. It can, however, be used in very small amounts or mixed with water.
To clean a sofa, use straight white vinegar rather than white wine vinegar. Avoid dark vinegars as well, including red wine vinegar and apple cider vinegar. Although apple cider vinegar is a good cleaning agent, it has an extremely strong odour and a relatively dark colour. Stick to straight white vinegar instead.
On fabrics that handle water, you can also use a vinegar mixture as a natural solution.
Combine 0.75 cup (180 mL) water, 0.25 cup (59 mL) white vinegar, and 0.5 tablespoon (7.4 mL) liquid dish soap in a mixing bowl.

Shake it lightly to combine, then rub it into your fabric with a scrubbing brush.

When spot cleaning, concentrate on the specific stain. Spray the fabric with light mists if you're cleaning the entire sofa. Allow the solution to sit for a few minutes before scrubbing.

Pat the area gently while the solution dries. If any stains remain, spray the area again and thoroughly pat it dry.

After you've cleaned the entire couch, scrub in plain water until no suds remain.
How to Clean a Leather Couch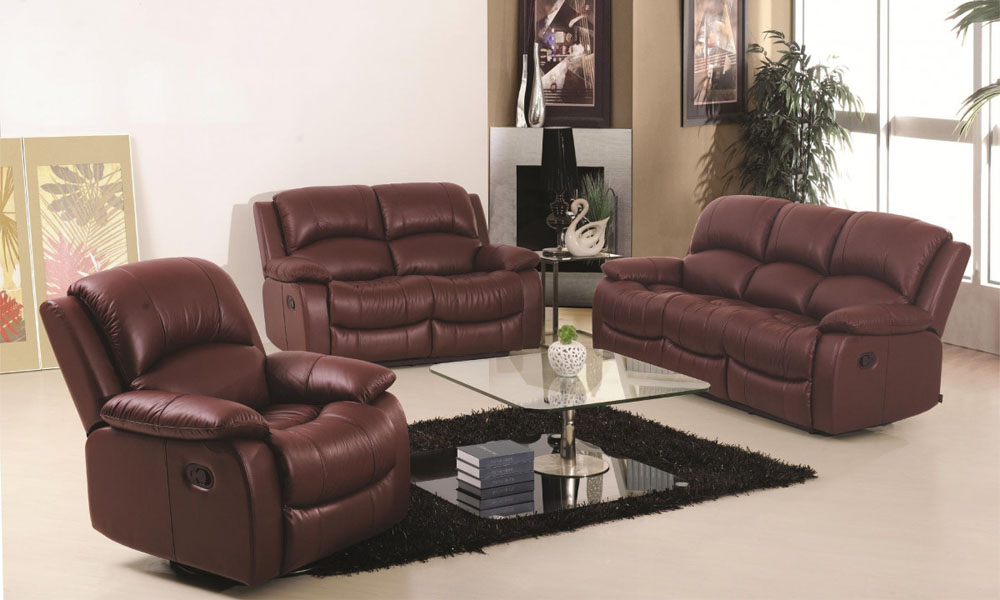 Cleaning a leather couch may seem so challenging at first, but it's actually quite simple, especially if there are no stains to remove. Follow the steps below for routine cleaning:
1. Vacuum the Sofa
Begin by vacuuming the leather couch to remove any crumbs. Vacuum the couch, going along seams, around buttons, and along the trim with the crevice tool. Then, if necessary, dust it to remove any remaining dirt. If your couch cushions are removable, make sure to vacuum the undersides.
2. Clean the Sofa
Dip a soft damp cloth into a bowl of warm water mixed with dish soap , then wring it out until damp (not wet!). Buff out the stain by dabbing or rubbing in small circles around it. Rubbing back and forth causes more wear and tear and harms the surface of the leather. To remove a grease stain, use a dry cloth and a pinch of baking soda.
3. Dry the Sofa
Rinse with another damp cloth until all of the cleaner or soap has been removed. Don't forget to dry the sofa! Water weakens leather when left to dry on its own, so get a dry rag and dry the couch from top to bottom. Buff the surface with a dry cloth. If necessary, repeat the process for the arms and headrests.
4. Use Leather Cleaners
Leather cleaners can help break down dirt and stains, restoring the appearance of your leather couch. Some products contain both the cleaner and the conditioner. To avoid spray marks, spray the cleaner onto a cloth rather than directly onto the furniture. To avoid uneven polish marks, work from top to bottom.
5. Conditioning the Sofas
After cleaning, be sure to remove any excess cleaner before conditioning the couch. Apply a small amount of your favourite conditioner, either in spray or bottle form, to a clean cloth. Conditioners are great because they contain healthy oils that make your furniture look and smell great while also keeping it moisturised.
6. Let it Dry
Allow the leather to dry for an hour or so after buffing in the conditioner to allow the product to seep in and avoid getting the oil on your clothing.
Avoid using harsh chemicals, such as alcohol or leather shoe polish, which aren't meant for leather couches and can actually harm them.
We hope this article, 'How to Clean your Sofa in Malaysia 2022', will give you some ideas for revamping your space. If you're looking for a place to buy home and office furniture, feel free to visit our website or walk into our physical store located in Kota Damansara upon appointment.
Looking for new wardrobes or furniture for your home or interior design project? Check out this amazing furniture website! www.tekkashop.com.my

Contact us to find out more
Customer enquiries:
Phone: +601120641106
Email: admin@tekkashop.com.my
For more stories like this, join our Facebook community on Facebook
Need help with your order? chat with us here
About Author
Xaviera
Xaviera is a freelance content writer specializing in commercial writing, loves travel, and enjoys walking on the beach.